Saturday, 26 November 2022
USD394.38
EUR403.03
RUB6.14
Bruno Fernandez's "cold" handshake with Ronaldo. Tension continues (VIDEO)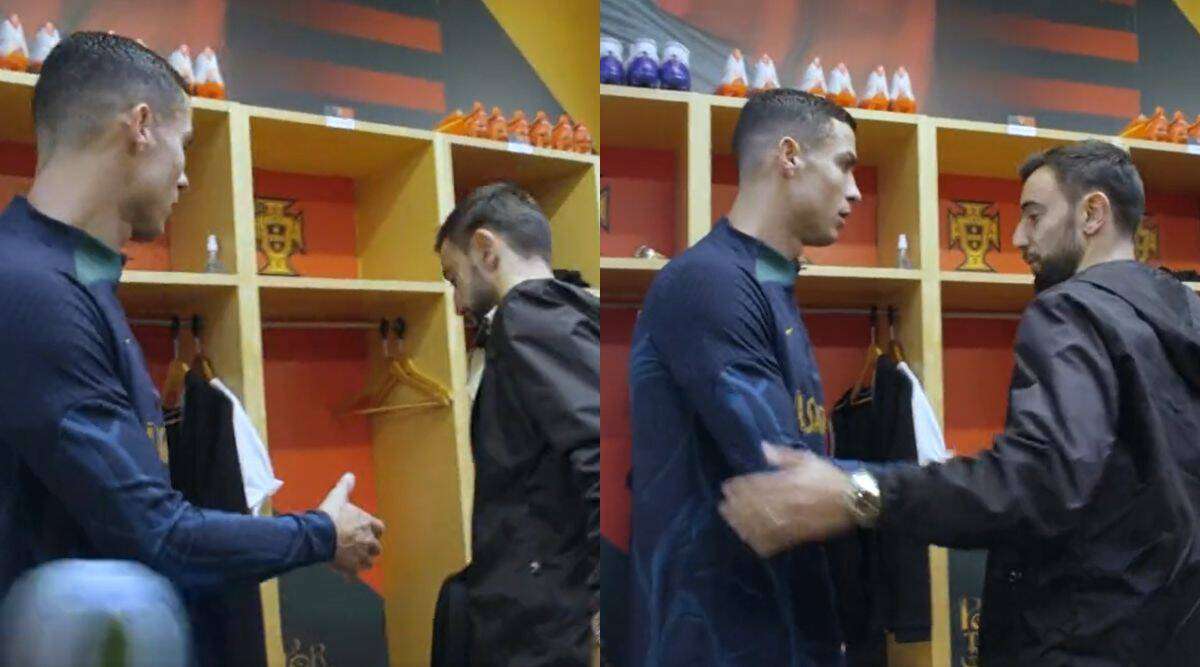 A video featuring Manchester United's Portuguese footballers Bruno Fernandes and Cristiano Ronaldo went viral across social media this morning.
In the dressing room of the Portuguese national team, where the players gather before the World Cup in Qatar, Fernandez greets Ronaldo coldly.
In the video, it can be seen that Bruno greets Ronaldo clearly "coldly," and after that, he treats the other football players more warmly. Sports fans connect this with Ronaldo's interview with Piers Morgan, where the Portuguese made several scandalous statements regarding the situation in "Manchester United," criticizing the head coach. All this makes evident that not everything is in order in "Manchester"; most likely, Ronaldo's future is in question.
It should be noted that World Cup 2022 will start on November 20 and end on December 18.
Similar materials