Wednesday, 8 February 2023
USD393.83
EUR418.72
RUB5.30
"If Armenia had a parliament," Arman Babajanyan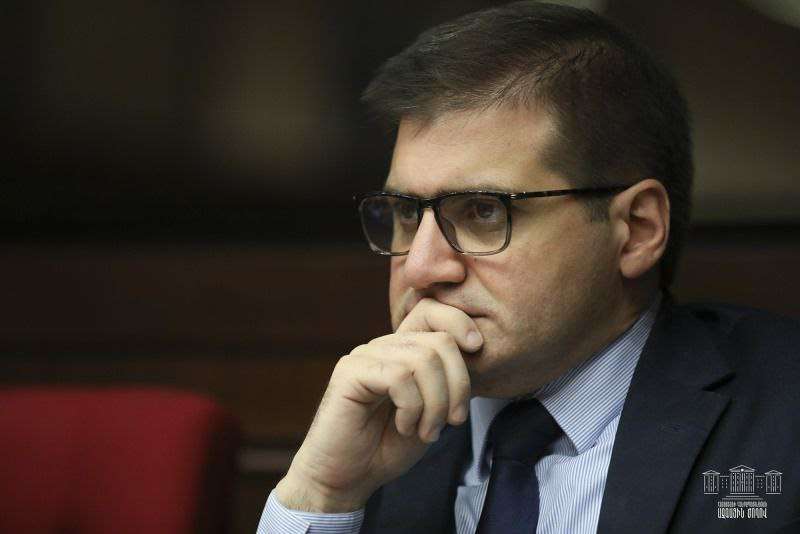 Arman Babajanyan, chairman of the "For the Republic" party, wrote on his Facebook page.
"For 36 days, the Lachin corridor has been closed.
If Armenia had a parliament, and by some miracle that parliament had a foreign relations committee, it would have called the Foreign Minister and asked what instructions have been given to the diplomatic missions abroad and in international organizations since the crisis.
Who has met, discussed, and interviewed in the country of residence in the land of mission implementation?
And it could turn out that Armenia still needs an ambassador in many countries. Still, the taxpayers of Armenia continue to cover the expenses of many parasites and their families abroad.
But, alas, since Armenia has no parliament, no appropriate friendly groups in the parliament, and no foreign relations committee, and whose president prefers Russian DJs in Bali to work with his colleagues in the Armenian parliament, the result will be just like this.
If Armenia had a parliament and there were relevant profile committees, there would be a discussion in the National Assembly today as to why Armenia is not participating at any level in the economic forum starting today in Davos.
If Armenia had a parliament and the parliament also had a speaker, Maria Zakharova would not have dared to say what she wanted to Armenia to the various representatives of its government.
But we do not despair. Armenia will have a parliament, quality parliamentary bodies, and friendly groups.
Armenia will have representatives of the executive power who will, without hesitation, appear before the relevant committees of the parliament and will responsibly report on the work done and expected.
We will have all of these, don't doubt it."
Follow us on Telegram
Similar materials