Wednesday, 8 February 2023
USD393.83
EUR418.72
RUB5.30
The highest growth in the region, economic growth will be 10.8%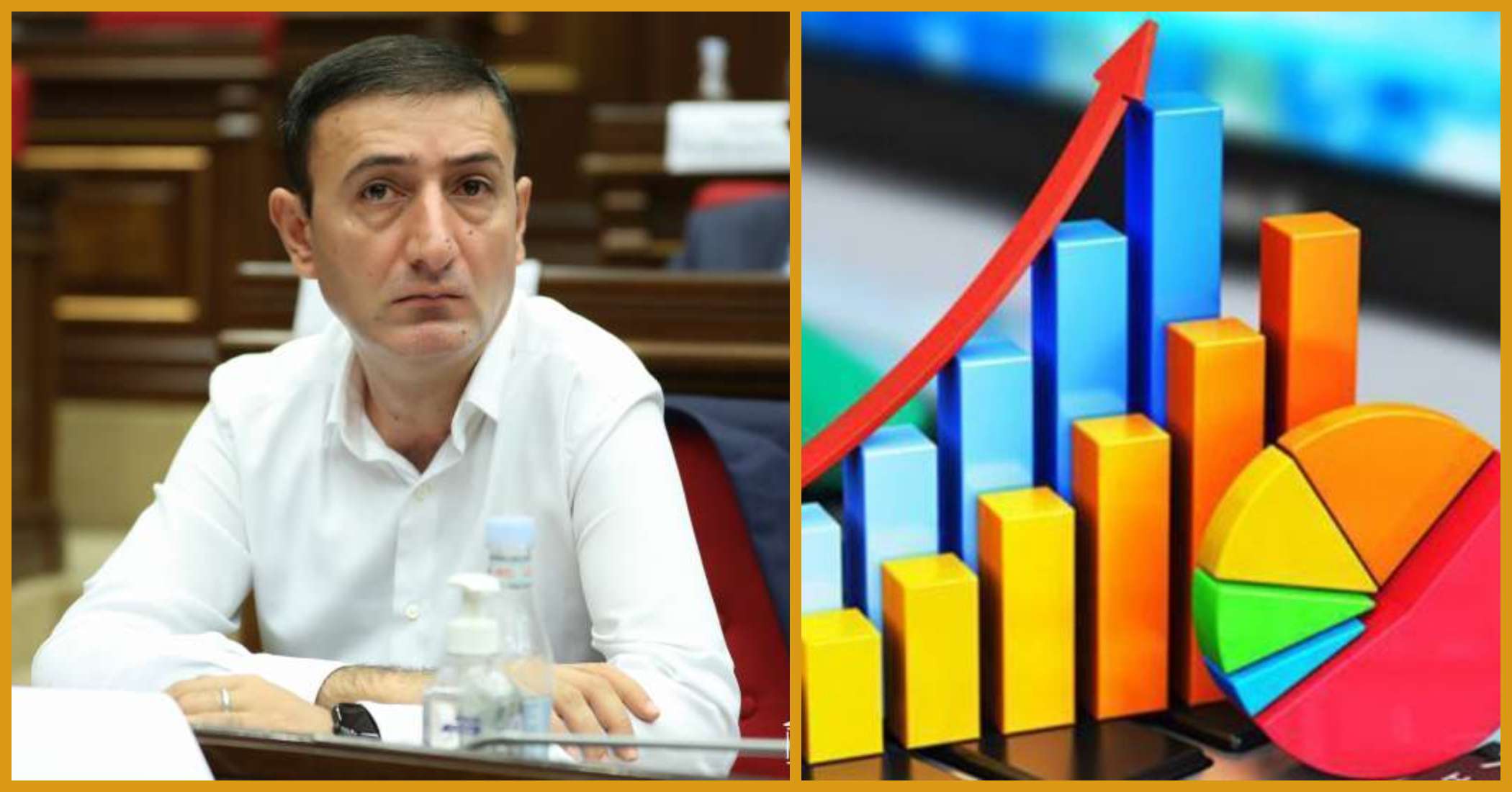 Babken Tunyan, the vice-chairman of the NA Standing Committee on Economic Affairs, wrote on his Facebook page.
"The World Bank has published the Global Economic Prospects report (January 2023).
The report predicts that global growth will slow sharply amid high inflation and interest rates, reduced investment, and disruptions caused by the Russia-Ukraine conflict. In 2023, it will slow down to 1.7% (from 3% expected six months ago), and in 2024 it will reach 2.5%.
Specifically, for Armenia, the World Bank estimates that the economic growth of 2022 will be 10.8%, the highest in Europe and Central Asia.
The WB predicts 4.1% economic growth for our country in 2023 and 4.8% in 2024.
These projections are lower than the targets set in the government plan and this year's budget draft (the minimum target is 7%).
However, I would like to remind you that in the middle of last year, the World Bank predicted only 2.5% growth for 2022 and has now revised it upwards by 7.3 percentage points."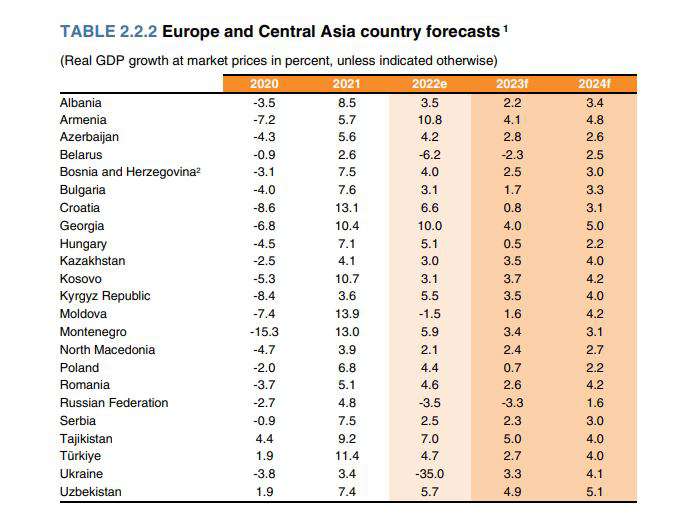 Follow us on Telegram
Similar materials