Friday, 1 December 2023
USD400.31
EUR433.28
RUB4.42
The Iranian side expressed hope that they will be able to make the entry and exit processes easier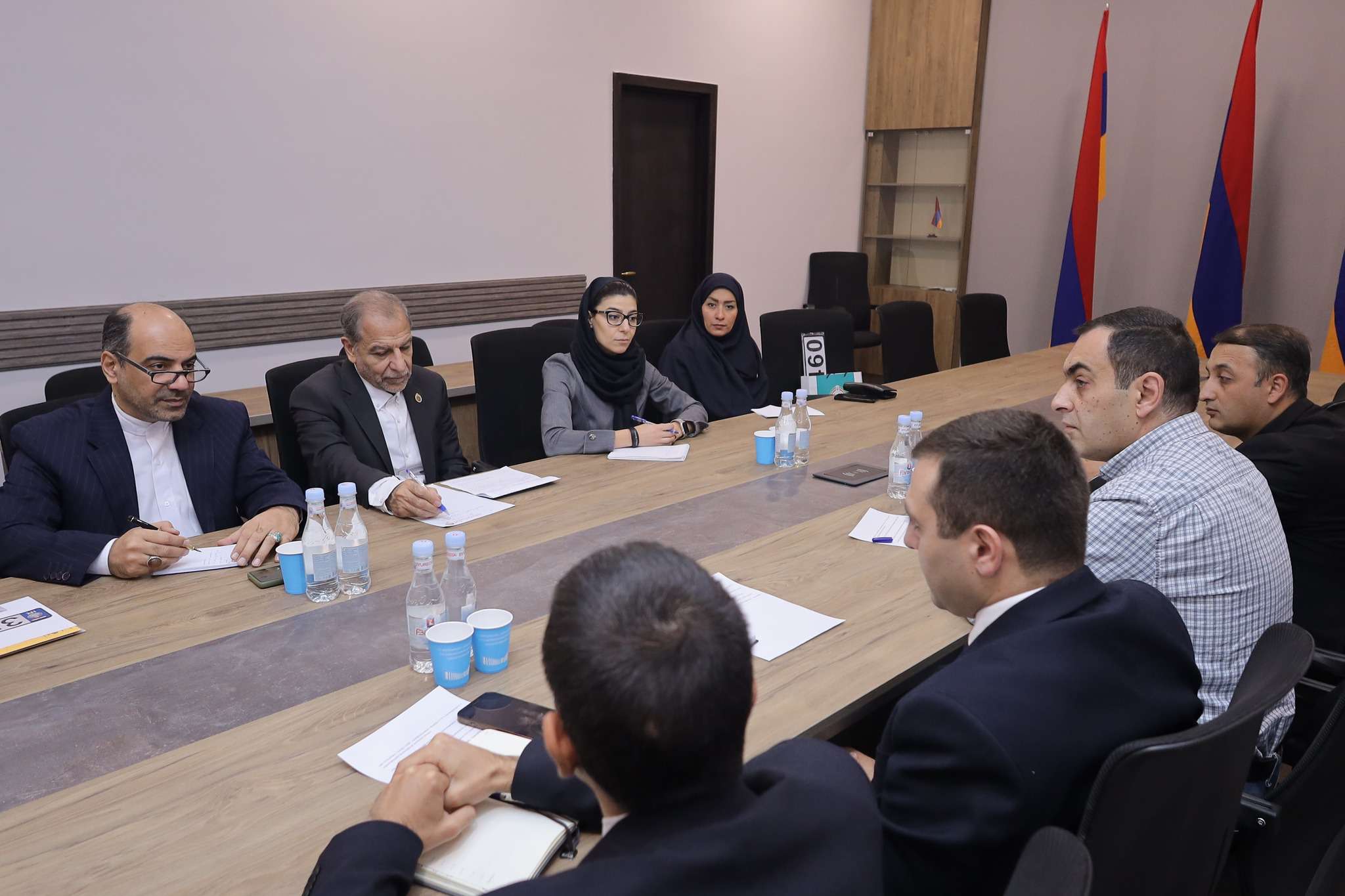 At the RA Ministry of Territorial Administration and Infrastructure, a meeting was held between the delegation led by Mohammad Hossein Sufi, Executive Director of the Tourism and Automobile Federation of the Islamic Republic of Iran, and the heads of the RA TKEN Road Transport Policy, Licensing, and Permits Department, the Road Sector Policy Department, and the North-South Road Corridor Investment Program Tranche -4 between the heads of the Sisian-Qajaran section of the project.
The representatives of the Ministry welcomed the guests. They emphasized the existing friendly and partnership relations between Armenia and Iran, hoping this meeting will promote further strengthening and rapprochement of relations.
The executive director of the IRI Tourism and Automobile Federation thanked them for the reception and emphasized that the purpose of the visit was to discuss issues related to improving transport communication between the two countries. The guests presented their approaches and hoped the two countries would make entering and exiting countries accessible by ratifying several international documents.
Speaking about the road sector, the representatives of the Ministry presented the priorities of the RA government in the field; they talked in detail about the strategic importance of the North-South road corridor investment project. During the meeting, other issues of mutual importance were also discussed.
Follow us on Telegram
Similar materials