Friday, 1 December 2023
USD400.31
EUR433.28
RUB4.42
OSCE PA President was presented with development in the South Caucasus to ensure Armenia's vision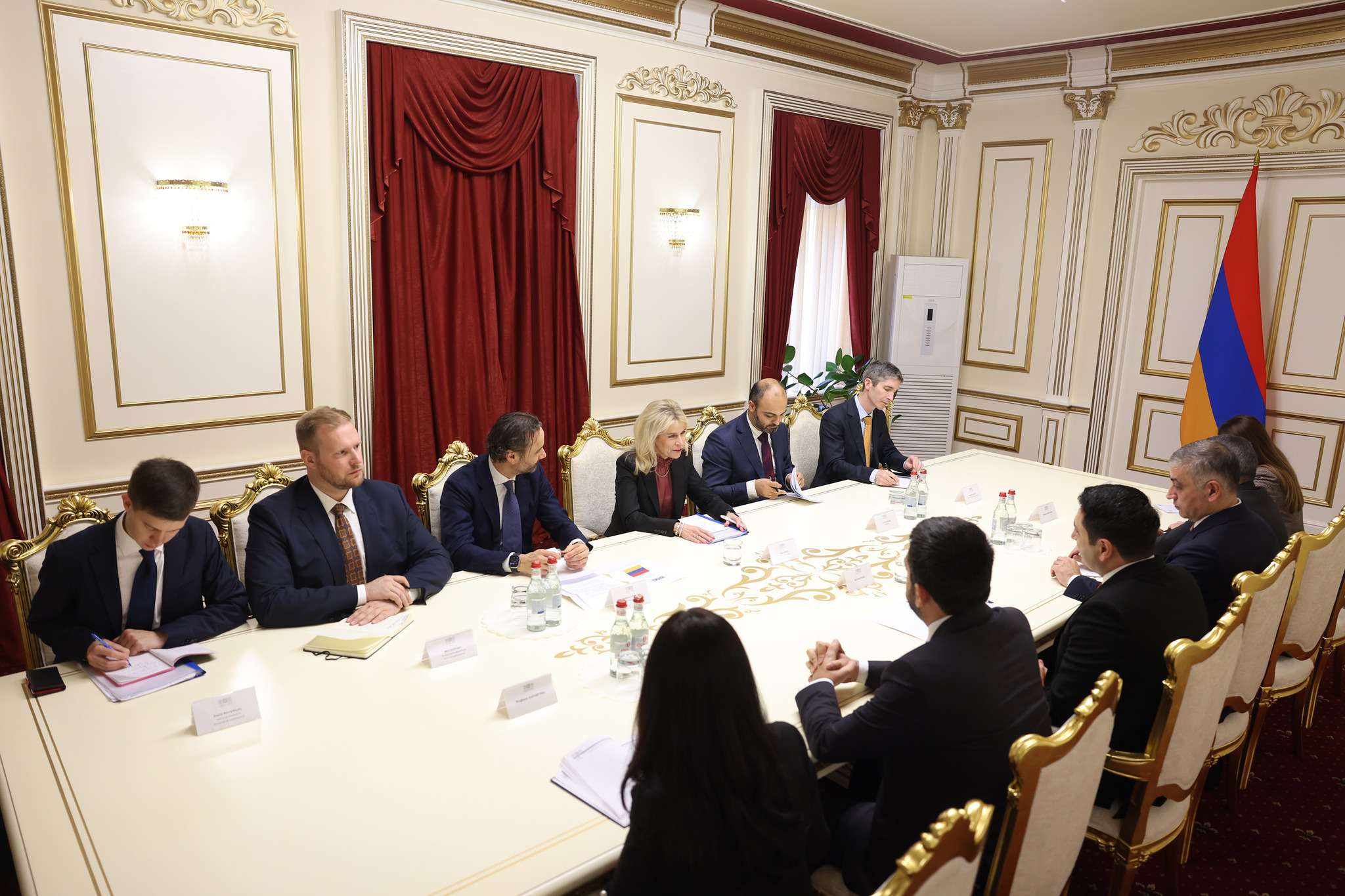 On November 17, RA NA President Alen Simonyan received the delegation headed by OSCE PA President Pia Kauma, who arrived in Yerevan during the autumn session of the OSCE Parliamentary Assembly.
The RA NA President highlighted the fact that the OSCE PA session will be held for the first time in Yerevan, the most large-scale parliamentary event, and expressed the hope that it will enable delegations of the organization's member countries to familiarize themselves with the events and developments taking place in our country and the South Caucasus region.
The parties referred to the problems of Armenians forcibly displaced from Nagorno-Karabakh as a result of another large-scale military aggression unleashed by the armed forces of Azerbaijan on the democratic processes of Armenia. The RA NA Speaker asked to encourage dialogue and steps towards cooperation between all OSCE member states, thereby showing support for Armenia's territorial integrity, sovereignty, and democracy, reminding us that despite our daily alerts to the international structures, it was impossible to prevent the Azerbaijani disaster.
The RA NA President presented our vision to establish peace and ensure development in the South Caucasus region. The OSCE PA President presented details from her visit to Baku.
Follow us on Telegram
Similar materials