Thursday, 21 September 2023
Further cooperation was agreed with the American side of the exercise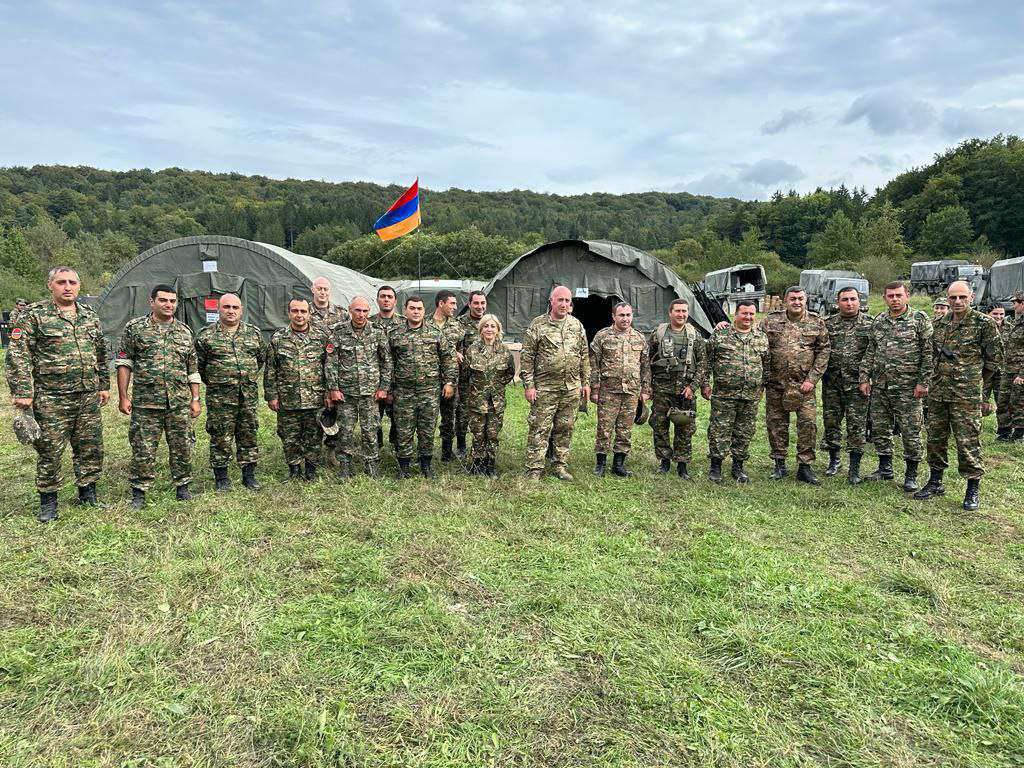 The delegation led by Deputy Minister of Defense of the Republic of Armenia Arman Sargsyan visited the field mobile hospital of the Military Medical Department of the Armed Forces of the Republic of Armenia participating in the multinational military exercise "Merged Sword-2023" held at the US military base located in the city of Hohenfels in the Federal Republic of Germany.
During the visit, the US organizers presented to the delegation the idea of the military exercise, the implemented measures, the course of the military exercise, and the organization of interaction.
The delegation was in the expansion period of the hospital, got acquainted with the work being done, the process of organizing the exercises, and the conditions, and talked and encouraged the medical staff to participate in the activity. At the end of the visit, issues related to further cooperation were discussed and agreed upon with the American side of the exercise.
Both the organizers of the military exercise and other participating states highly appreciated the readiness of the field hospital of the RA Armed Forces, the ability to react and act quickly in different situations, and the level of individual training and professionalism of the staff.
Follow us on Telegram
Similar materials