Thursday, 28 September 2023
USD388.89
EUR405.22
RUB3.96
Democracy and sovereignty, by killing Vazgen Sargsyan and Karen Demirchyan, are precisely what the criminals were trying to kill. Tigran Avinyan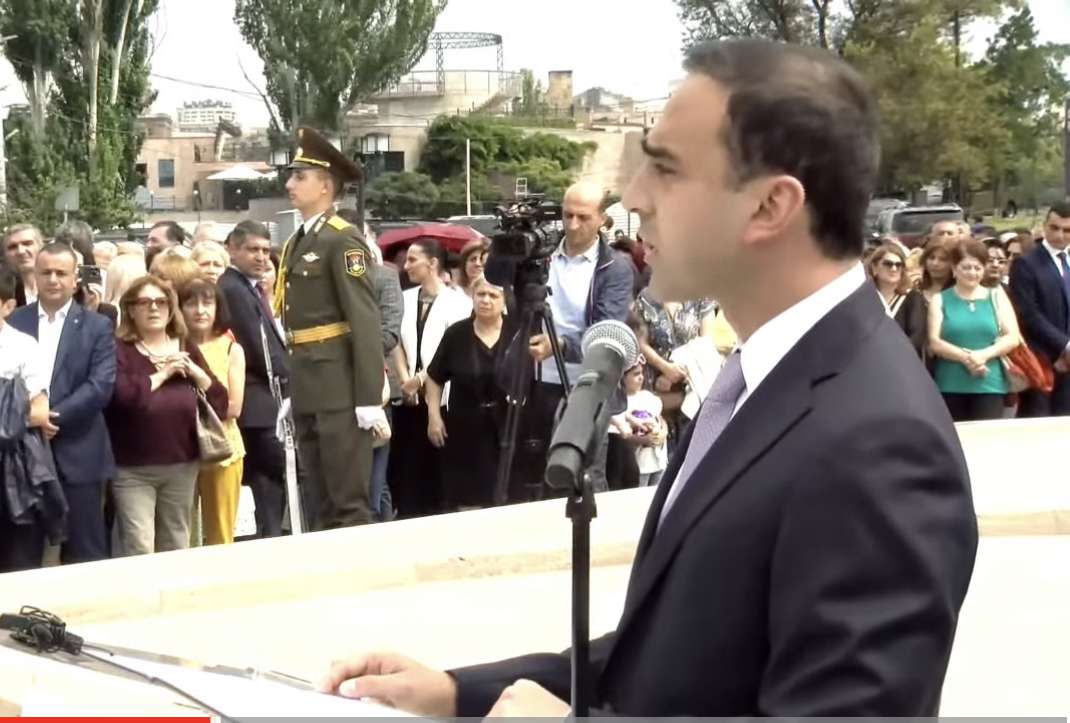 Today, on September 9, in front of the sports and concert complex, the ceremonial opening of the bronze statue of Armenia's national hero Karen Demirchyan took place.
RA Prime Minister Nikol Pashinyan, Karen Demirchyan's son Stepan Demirchyan, Yerevan Deputy Mayor Tigran Avinyan, and others made speeches.
"Surely, Karen Demirchyan still had a lot to give to Armenia, but the crime of October 27 did not allow her to do that. Although October 27 is perceived by many as a terrorist seizure of power, it had much deeper targets and goals. By overturning the parliament, the perpetrators and their masterminds overturned the mechanism of opposition to the government that was newly formed in Armenia, which was very important, both from the point of view of the internal government and Armenia's sovereignty.
Democracy and sovereignty, by killing Vazgen Sargsyan and Karen Demirchyan, are precisely what the villains were trying to kill, wanting to turn our state into an easy-to-manage gray spot stuck in corruption and permissiveness, which should have no chance of prosperity and independence. Today, at this symbolic moment, I want to declare that they have not succeeded and will never follow. Armenia is and will be democratic, Armenia is and will be sovereign, and it will be so forever," Tigran Avinyan said in his speech.
It should be noted that the author of the influential statue is the sculptor Sargis Babayan, who sculpted Demirchyan in the gait and movement characteristic of his character, descending from the pedestal to the people.
Follow us on Telegram
Similar materials