Thursday, 21 September 2023
The RA ambassador in Germany presented the attacks by Azerbaijan on the Armenian positions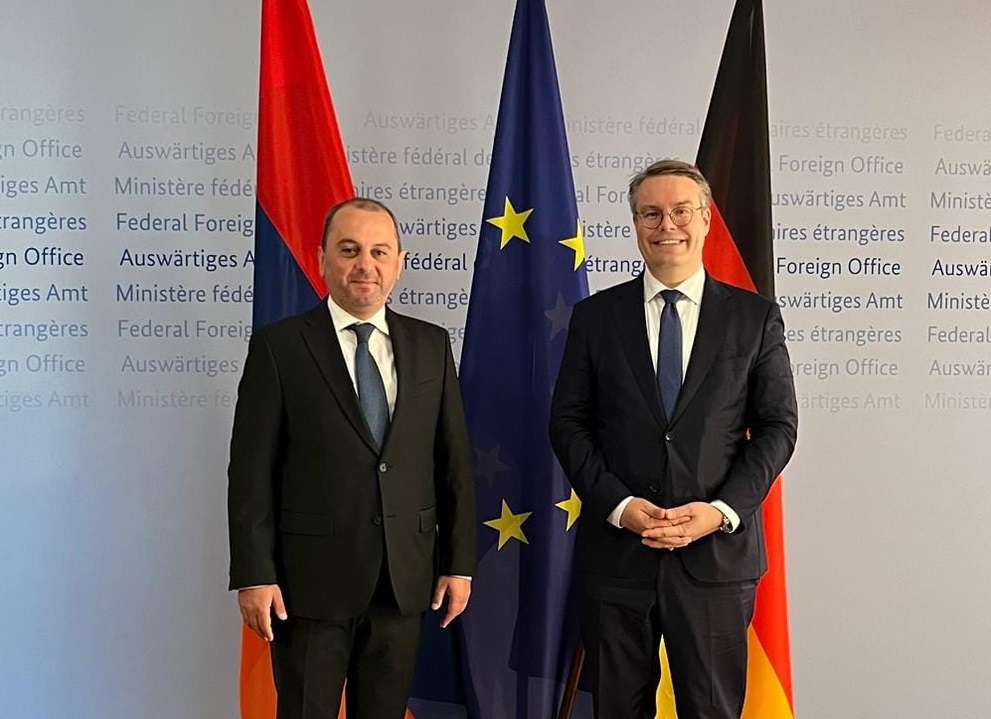 RA Ambassador to Germany Viktor Yengibaryan met with GDR State Minister of Foreign Affairs Tobias Lindner.
During the meeting, regional security and stability issues were discussed. Ambassador Yengibaryan emphasized the urgency of eliminating the humanitarian crisis in Nagorno-Karabakh, which is deepening by the hour due to Azerbaijan's illegal blocking of the Lachin Corridor. The ambassador emphasized that due to the blockade, even food and essential medicines are not supplied to NK, and the situation is close to an absolute humanitarian disaster. The ambassador also referred to the cases of kidnapping of residents of Nagorno-Karabakh by Azerbaijan. It was emphasized that Azerbaijan is carrying out a policy of genocide and ethnic cleansing against the Armenians of Nagorno-Karabakh.
The ambassador also referred to the attacks by Azerbaijan on the Armenian positions.
During the meeting, the interlocutors also referred to the bilateral cooperation between Armenia and Germany and noted with satisfaction the high dynamics of the development of Armenian-German relations.
Follow us on Telegram
Similar materials