Tuesday, 26 September 2023
USD384.94
EUR404.53
RUB3.92
The Azerbaijani Armed Forces dug trenches and deployed in the grasslands belonging to the residents; HRD of RA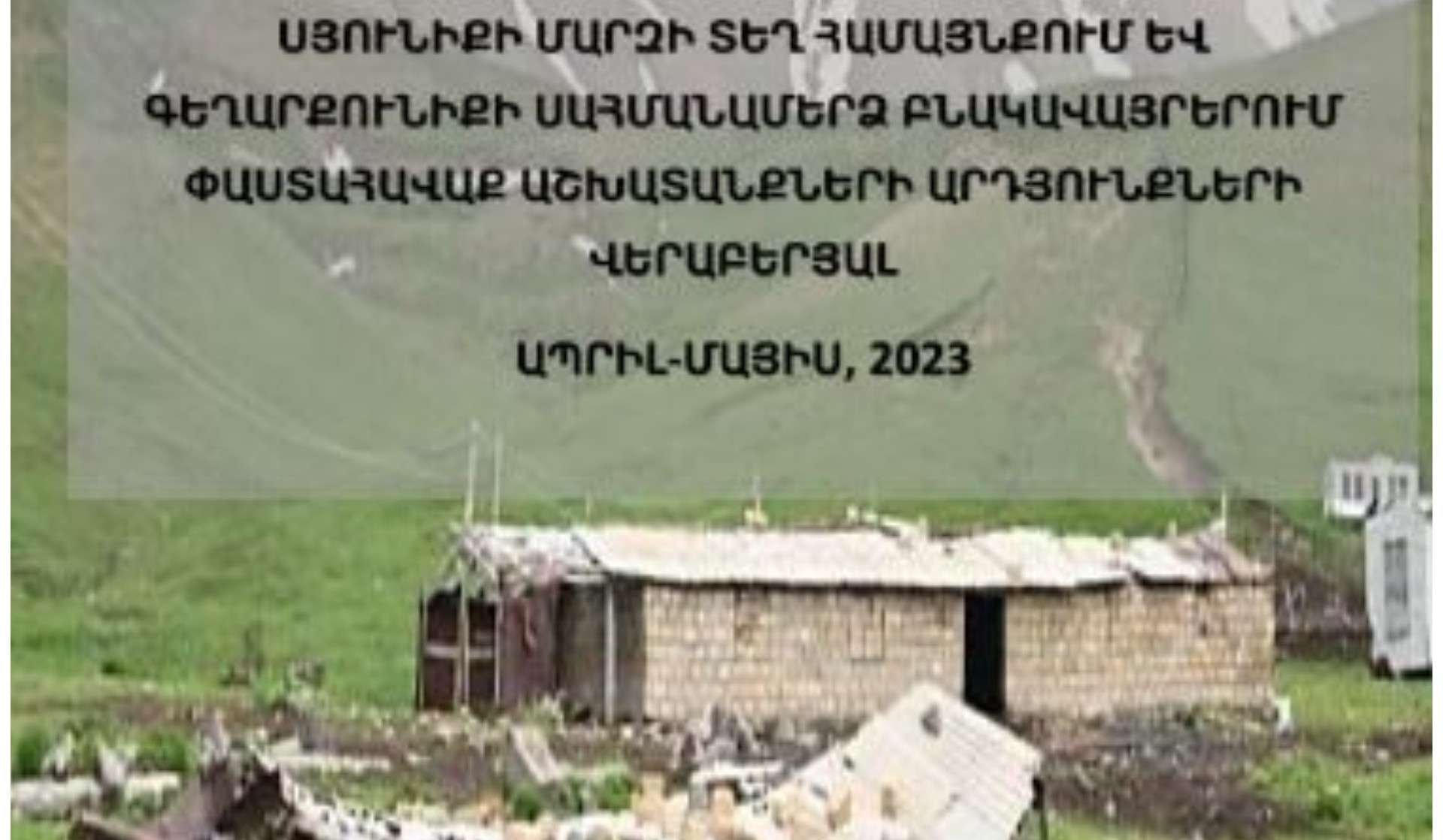 Human rights defender Anahit Manasyan published a special report on fact-finding activities in the Syunik region's Tegh community and the Gegharkunik border settlements in April-May 2023.
"The special report presents human rights violations recorded by fact-finding groups led by the Defender in Tegh community of Syunik marz, as well as in Verin and Nerkin Shorzha, Kut, Norabak, Sotk, and Kutakan settlements of Vardenis enlarged district of the Gegharkunik region.
The Azerbaijani armed forces stationed near the border settlements of Syunik and Gegharkunik regularly carry out aggressive operations. They often fire shots, create tension among the population, disrupt the peaceful life of people, and carry out actions that make life difficult for the civilian population.
In March-April 2023, the Azerbaijani armed forces were deployed near the Tegh community of the Syunikregion, a few hundred meters away from the residents' houses. Moreover, on April 11, the Azerbaijani armed forces demonstrated aggressive behavior near the settlement. Fired shots in the direction of the nearby Armenian positions and used large-caliber weapons in the payment area, creating a real danger to people's lives and health.
As a result of those shots, 4 Armenian servicemen protecting the civilian population were killed, and 6 received physical injuries of varying degrees.
It was recorded through fact-finding activities that the Azerbaijani armed forces are operating in the direction of the border settlements of Syunik and Gegharkunik marzes with the same purpose and with the same handwriting. In particular, they terrorize people by displaying weapons, shooting near communities, targeting residents' houses' windows with flashlights at night, using drones in the airspace of communities, etc.
The Azerbaijani armed forces dug trenches and deployed in grass fields, pastures, and land belonging to the residents, preventing people from exercising their property rights and earning their livelihood. Moreover, the Azerbaijani soldiers dug ditches in the villagers' fields, damaged the wheat and barley fields, did not allow people to approach their lands, and terrorized the residents by shooting and displaying weapons.
The human rights defender will send the emergency report to RA state bodies and NGOs, as well as to international structures," the message says.
Follow us on Telegram
Similar materials