Sunday, 4 June 2023
USD384.39
EUR409.50
RUB4.64
"We are ready to use all diplomatic levers to condemn similar actions;" Anahit Avanesyan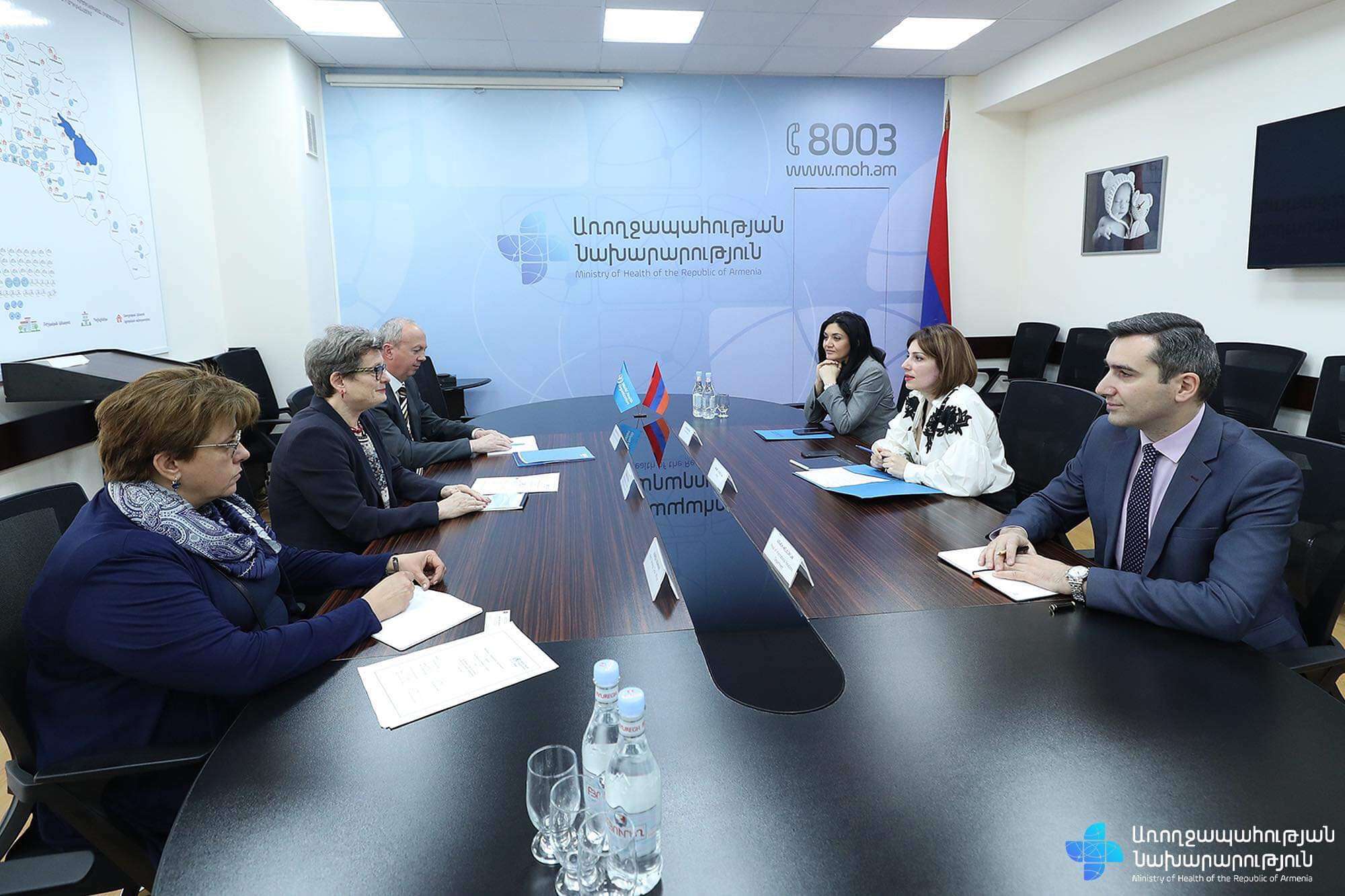 "We strongly condemn the actions in the Lachin Corridor and the Armenian border. Targeting healthcare workers is unacceptable."
The delegation of the World Health Organization stated at the meeting with Minister Anahit Avanesyan that they are ready to use all diplomatic levers to condemn similar actions.
Anahit Avanesyan thanked WHO regional director Hans Kluge for his involvement in the settlement of the problem.
Marte Everard, the special representative of the WHO regional director in Armenia, led the delegation.
Issues related to deepening the cooperation between Armenia and WHO, providing technical support to the PHC ring, and quality assurance reforms before the 76th World Health Assembly were discussed at the meeting.
It was noted that the appointment of the WTO representative and the Anahit Avanesyan-Hans Kluge meeting within the framework of the upcoming Assembly would contribute to the activation of cooperation.
Similar materials