Sunday, 11 June 2023
USD383.31
EUR409.08
RUB4.55
Anna Hakobyan received Barsegh Tumanyan and Siranush Galoyan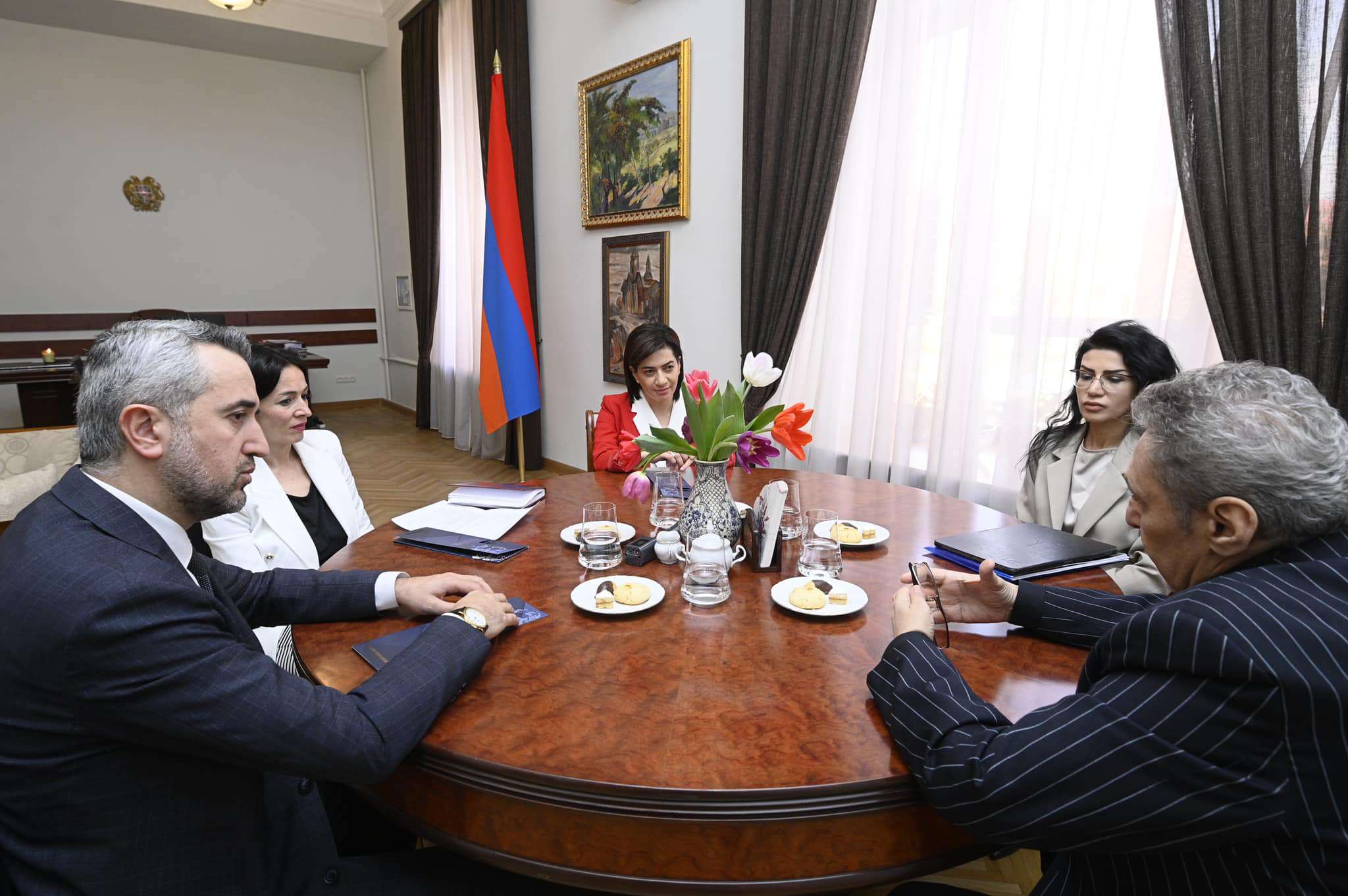 On March 22, Mrs. Anna Hakobyan of the RA Prime Minister received the Armenian opera singer, bassist, People's Artist of Armenia Barsegh Tumanyan, and the director of the Vienna Beethoven Conservatory, Siranush Galoyan. RA MESCS Minister Zhanna Andreasyan and Deputy Minister Ara Khzmalyan also attended the meeting.
Siranush Galoyan is a professional musician who has been living in Austria for many years. Two years ago, he founded the Vienna Beethoven Conservatory in the capital of Austria.
The sponsor of the conservatory is the German Bechstein concert piano manufacturer, with which Siranush Galoyan has made a preliminary agreement to donate more than 30 grand pianos to music educational institutions in Armenia.
Follow us on Telegram
Similar materials