Sunday, 2 April 2023
USD385.81
EUR414.61
RUB4.82
New flight from Saudi Arabia to Armenia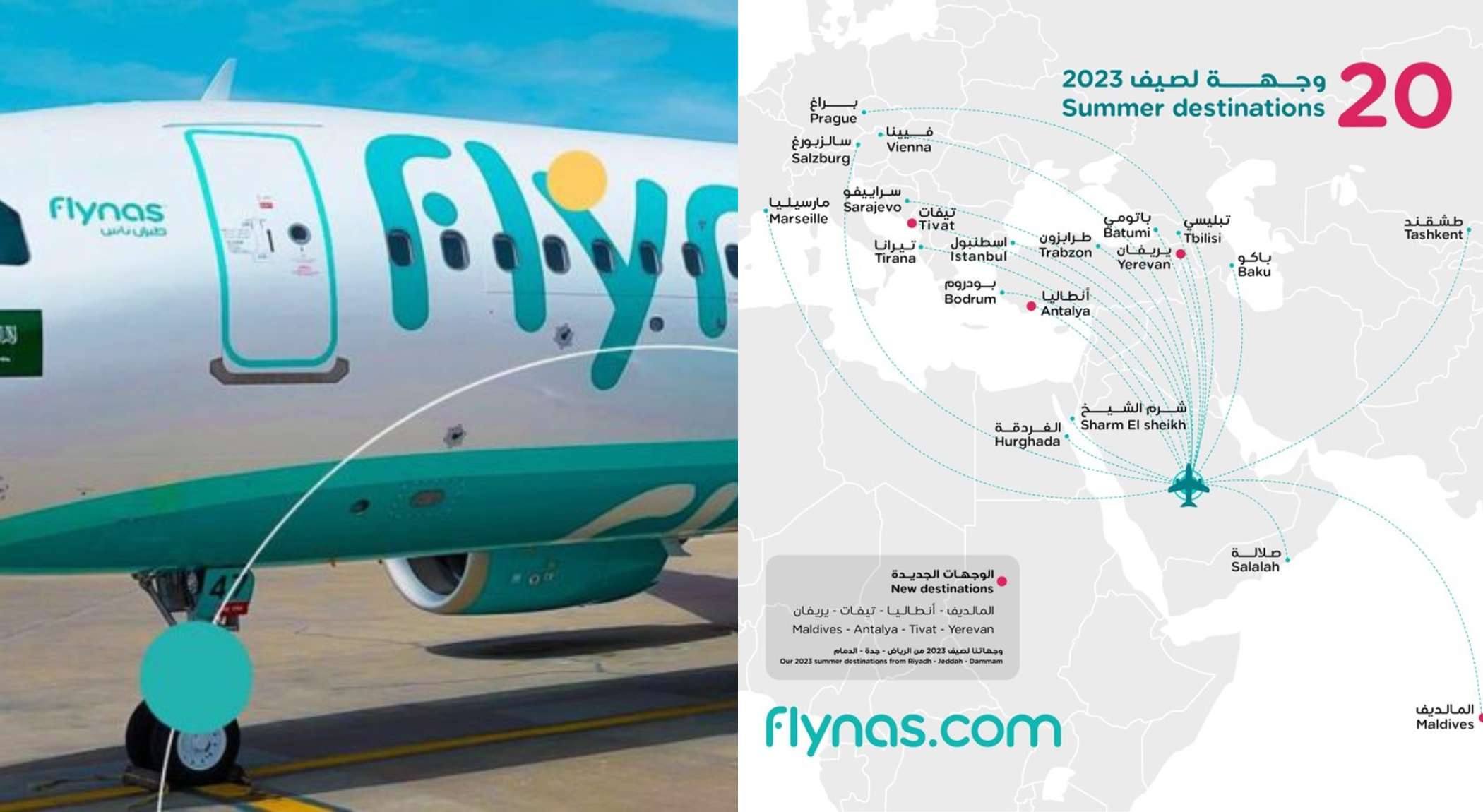 The Saudi Arabian airline Flynas has introduced additional flights for the upcoming summer season to destinations such as the Maldives, Armenia, Albania, Oman, etc.
Saudi Arabia's low-cost airline, Flynas, has unveiled plans to introduce 10 new destinations and routes to Europe and Asia for the upcoming 2023 summer travel season.
The airline will serve four new destinations from Riyadh's Khalid International Airport, including Armenia's Yerevan, Turkey's Antalya, Montenegro's Tivat, and the Maldives. In addition, 6 new routes will be launched, including flights from Dammam to Tirana in Albania, Istanbul and Trabzon in Turkey, and Salalah in Oman.
Follow us on Telegram
Similar materials