Saturday, 25 March 2023
USD385.22
EUR411.28
RUB4.86
Kostanyan presented the efforts of the Armenian side towards the normalization of relations between Armenia and Azerbaijan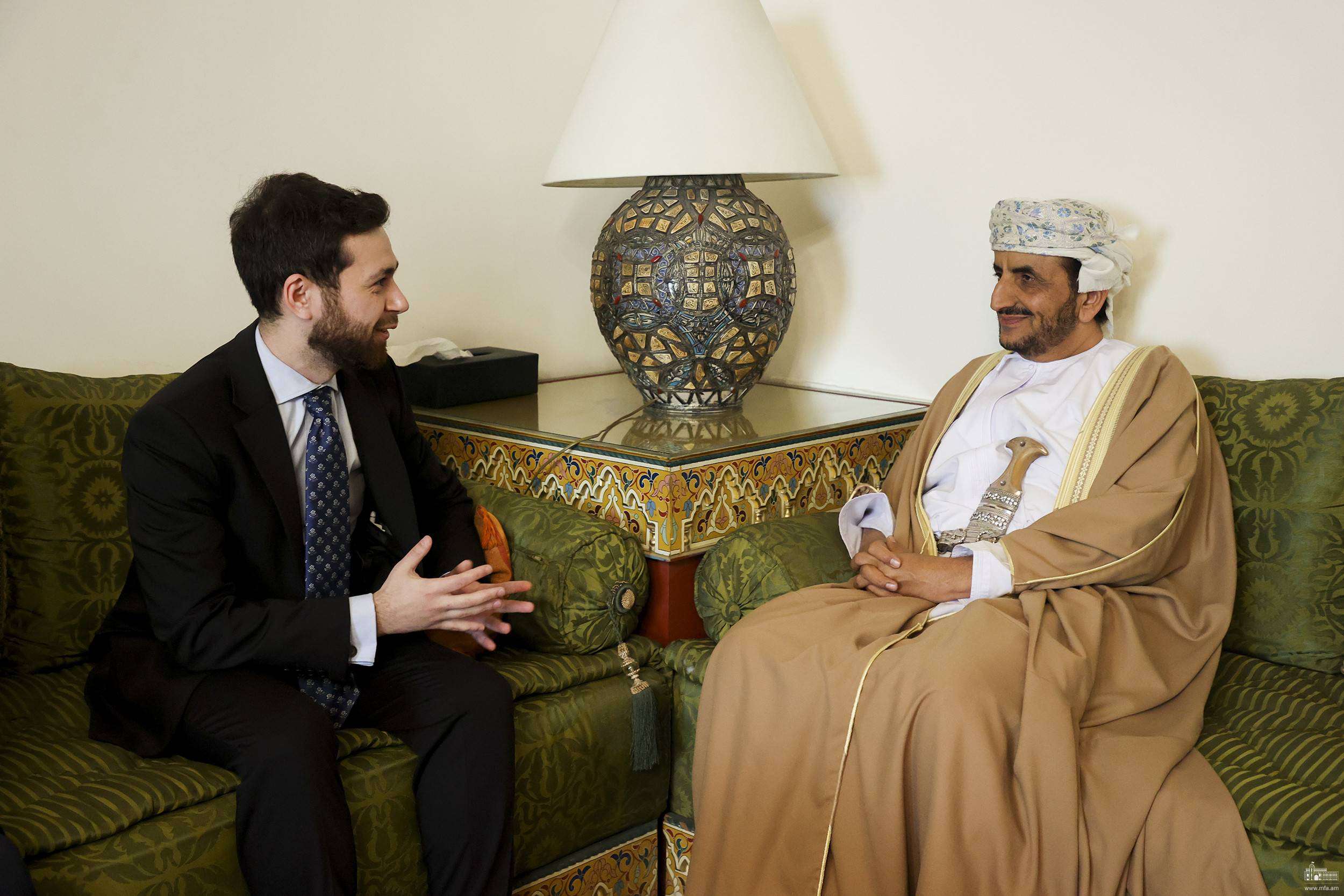 Within the framework of the ministerial session of the Council of the League of Arab States, RA Deputy Foreign Minister Vahan Kostanyan met with Sheikh Khalifa bin Ali bin Issa Al-Harsi, Deputy Minister of Foreign Affairs of the Sultanate of Oman for Diplomatic Affairs, on March 8 in Cairo.
The interlocutors touched upon bilateral agenda issues between Armenia and Oman, stressing the importance of political dialogue activation and periodic consultations. Thoughts were exchanged on the possibilities of further development of cooperation in trade, economy, tourism, and other fields.
Regional and international security issues were also discussed.
Referring to the security situation in the South Caucasus, the Deputy Foreign Minister presented the efforts of the Armenian side toward the normalization of relations between Armenia and Azerbaijan and emphasized that, contrary to them, the Azerbaijani side challenges the normalization process and peace and stability in the region with its continuous provocations and fanatical aspirations. Vahan Kostanyan presented to his colleague the humanitarian situation created in Nagorno Karabakh due to the blocking of the Lachin Corridor and emphasized the urgency of unblocking the corridor by the provisions of the statement of November 9, 2020.
Issues of possible cooperation between Armenia and Oman on other international platforms were also discussed. In this context, the deputy minister emphasized the inadmissibility of exploiting the religious factor, especially by Azerbaijan, stressing that it does not correspond to the logic of traditional warm relations between Armenia, the Armenian people, and the Arab world.
Follow us on Telegram
Similar materials