Monday, 20 March 2023
USD385.33
EUR407.67
RUB4.84
The session of the UN Commission on the Status of Women has started in New York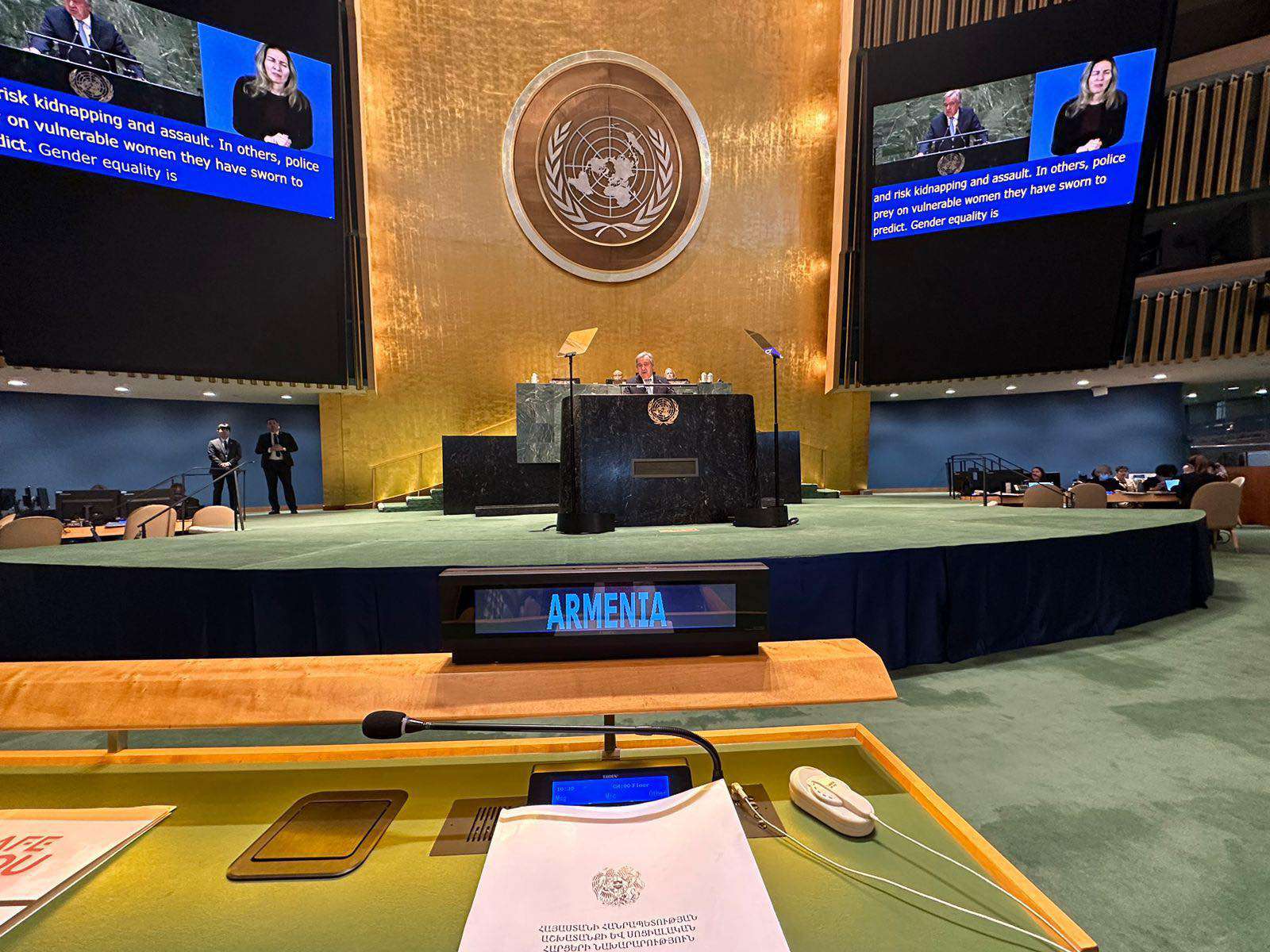 The 67th session of the UN Commission on the Status of Women (CSW67) started today in New York, where the RA delegation is headed by the Minister of Labor and Social Affairs, Narek Mkrtchyan.
The overarching theme of this session and the ministerial segment will be innovation, technological progress, education in the context of gender equality, and advancing the rights and opportunities of women and girls. Within the framework of the session, Minister Mkrtchyan will make a report, coordinate the related event initiated by Armenia, and participate in the ministerial round-table on "The leading experience of overcoming obstacles in overcoming the gender digital divide and promoting education in the digital age to achieve gender equality."
Eduard Petrosyan, head of the Unified Social Service of the Ministry of Labor and Social Affairs, and Mariam Torosyan, co-founder and executive director of the Impact Innovation Institute and Safe YOU mobile application, participated in the session.
It should be noted that the UN Commission on the Status of Women is the leading intergovernmental body that develops policies related to women's rights, gender equality, and women's advancement. The 45 member countries of the commission are elected on the principle of equal geographical representation of regions. Armenia was elected a commission member for the years 2019-2023.
Follow us on Telegram
Similar materials