Saturday, 25 March 2023
USD385.17
EUR411.17
RUB4.86
Sasun Khachatryan and the Romanian ambassador discussed issues related to the fight against corruption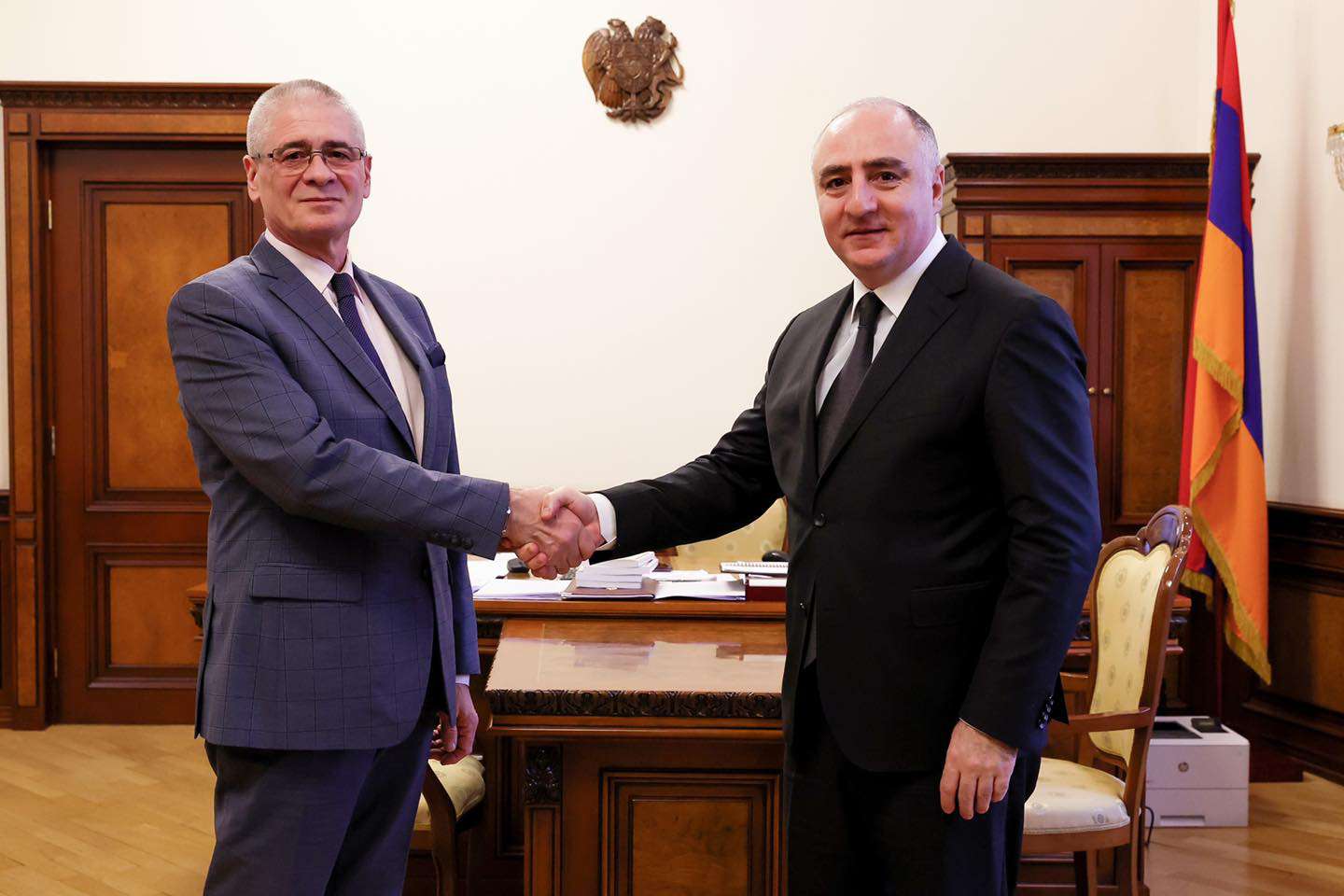 Sasun Khachatryan, Chairman of the RA Anti-Corruption Committee, received the Extraordinary and Plenipotentiary Ambassador of Romania to RA, H.E. Mr. Cornel Ionescu., and Minister Plenipotentiary Ionel Ivan.
Welcoming the Romanian delegation and presenting to them the main lines of activity of the anti-corruption body he leads, Sasun Khachatryan noted that in the fight against corruption, he attaches great importance to the study and implementation of international best practices, especially considering that corruption itself is a universal problem at the international level, which can be solved jointly, it takes will and effort.
The Ambassador of Romania also presented the functions and scope of powers of the National Anti-Corruption Body specializing in the fight against corruption, noting that Romania has made significant progress in investigating corruption crimes committed by high-ranking officials. According to Ambassador Ionescu, the Romanian National Anti-Corruption Authority enjoys the trust of many of the public today thanks to its transparency and public work.
During the meeting, the possibilities of implementing more effective measures in the fight against corruption, as well as the formation of cooperative ties and exchange of experience between the anti-corruption bodies of the two countries, including through mutual visits, were discussed.
Follow us on Telegram
Similar materials