Wednesday, 29 March 2023
USD385.67
EUR414.14
RUB4.89
The ambassador highly appreciated the efforts of Armenia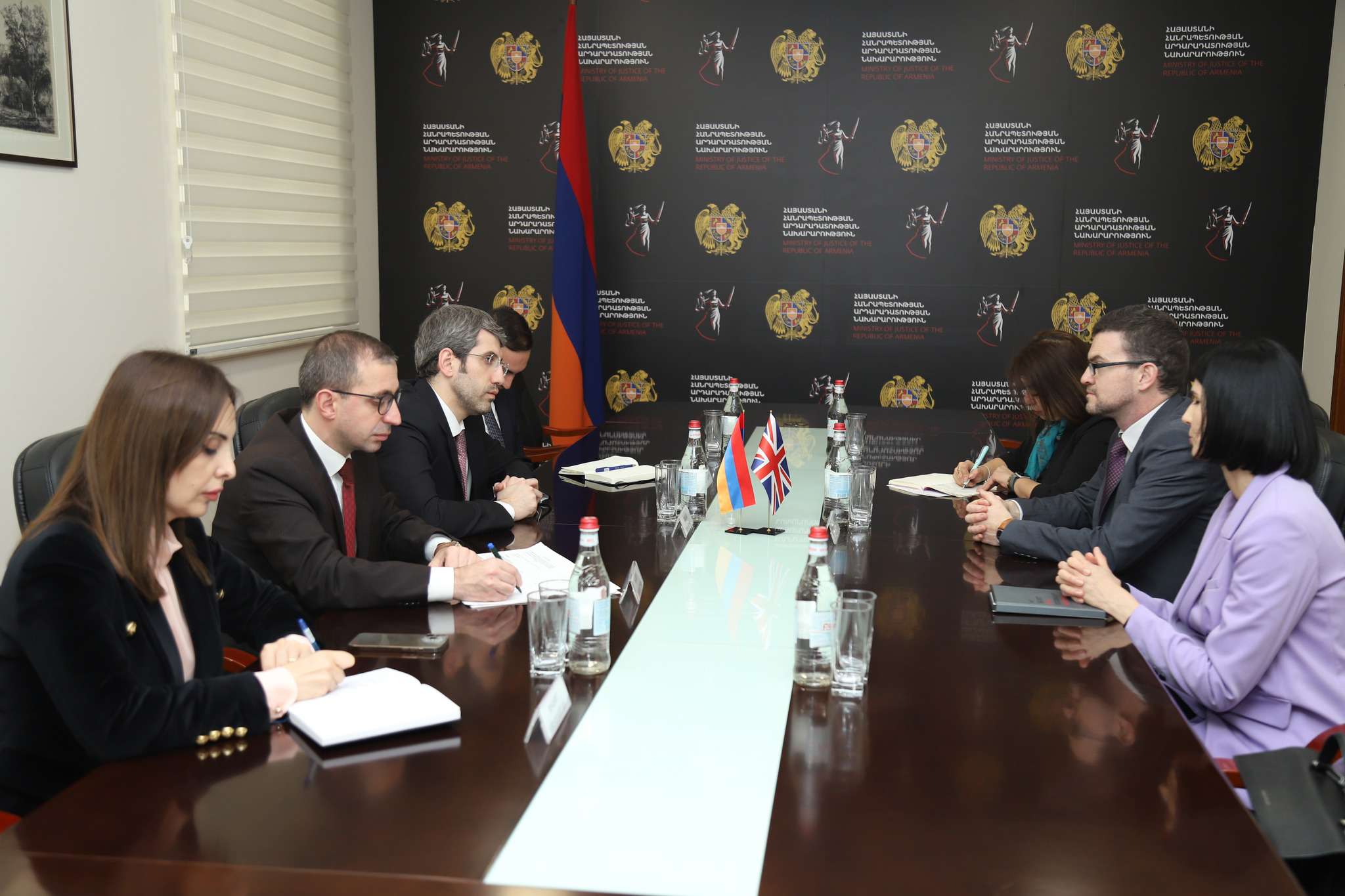 Minister of Justice Grigor Minasyan received John Gallagher, Ambassador Extraordinary and Plenipotentiary of the United Kingdom of Great Britain and Northern Ireland, to Armenia.
The Minister presented the reform agenda of the justice sector; in particular, he referred to the judicial reforms, the probation service, the creation of a new Arbitration Center, and the works aimed at the reforms of the mediation sector.
Grigor Minasyan emphasized that the reforms of the legal sphere are aimed at reforming the judicial system and easing the overburdening of the courts.
Speaking about public administration reforms, the minister noted that this reform is a benchmark for the country's development and is one of the Government's priorities.
The minister noted that digitalization works are currently being carried out to improve the current situation in the justice field, particularly in preparing the electronic justice - E-Justice platform.
The ambassador thanked for the reception and highly appreciated Armenia's efforts to reform the justice sector.
During the meeting, the minister and the ambassador discussed possible support and the importance of sharing experiences to improve the justice sector.
The parties agreed to expand cooperation and exchanged ideas on other issues of mutual interest.
Follow us on Telegram
Similar materials