Wednesday, 29 March 2023
USD385.33
EUR412.39
RUB4.86
CE representatives reaffirmed their unconditional support in the fight against corruption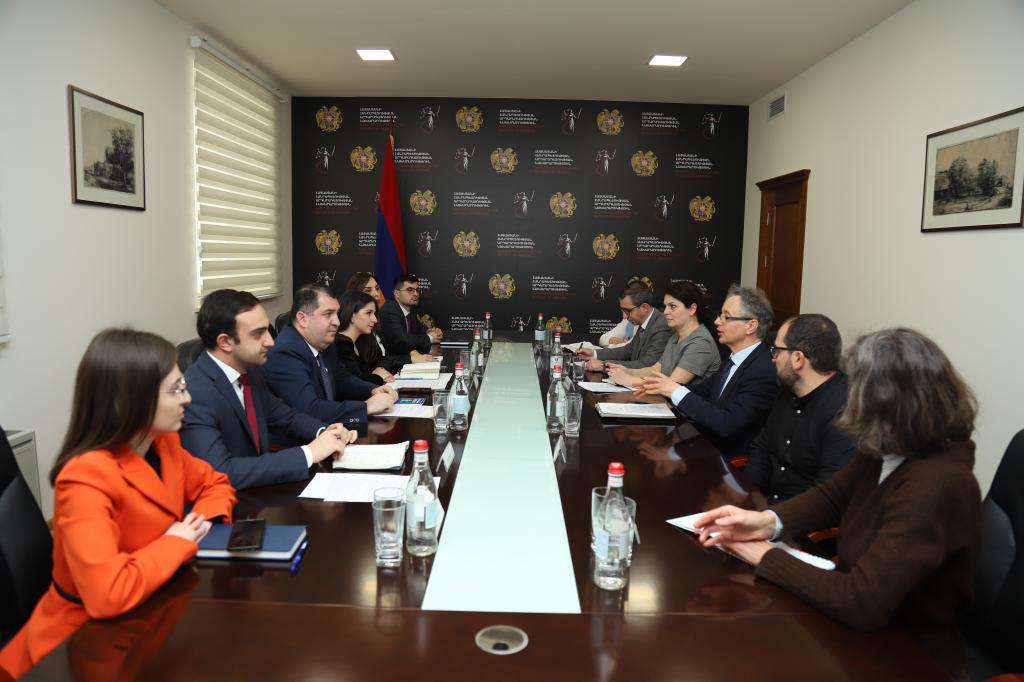 Deputy Minister of Justice Ara Mkrtchyan received the delegation led by Klaus Neukirch, Director of CE Program Coordination.
At the meeting, the parties discussed the RA-CE 2019-2022 "Action Plan," which defined the directions of human rights protection, democracy, and the rule of law.
Ara Mkrtchyan emphasized the expansion of cooperation in the fight against corruption.
The CoE partners, pointing to previous achievements in this direction, reaffirmed their unconditional support in achieving more significant progress in the fight against corruption.
The parties emphasized the further support of the CE in the direction of the development of the institution of probation, in particular, the improvement of the legislation and the practical application of new alternative means of deterrence and punishment.
The Council of Europe has reaffirmed its willingness also to support the monitoring, practical implementation, and capacity building of policymakers and other sectoral professionals of the new criminal and criminal procedure codes.
The CE has expressed readiness to support the implementation of "e-justice," "e-penitentiary," and "e-probation" integrated solutions.
Follow us on Telegram
Similar materials