Wednesday, 29 March 2023
USD385.33
EUR412.39
RUB4.86
The World Bank will continue to support the reforms of the RA government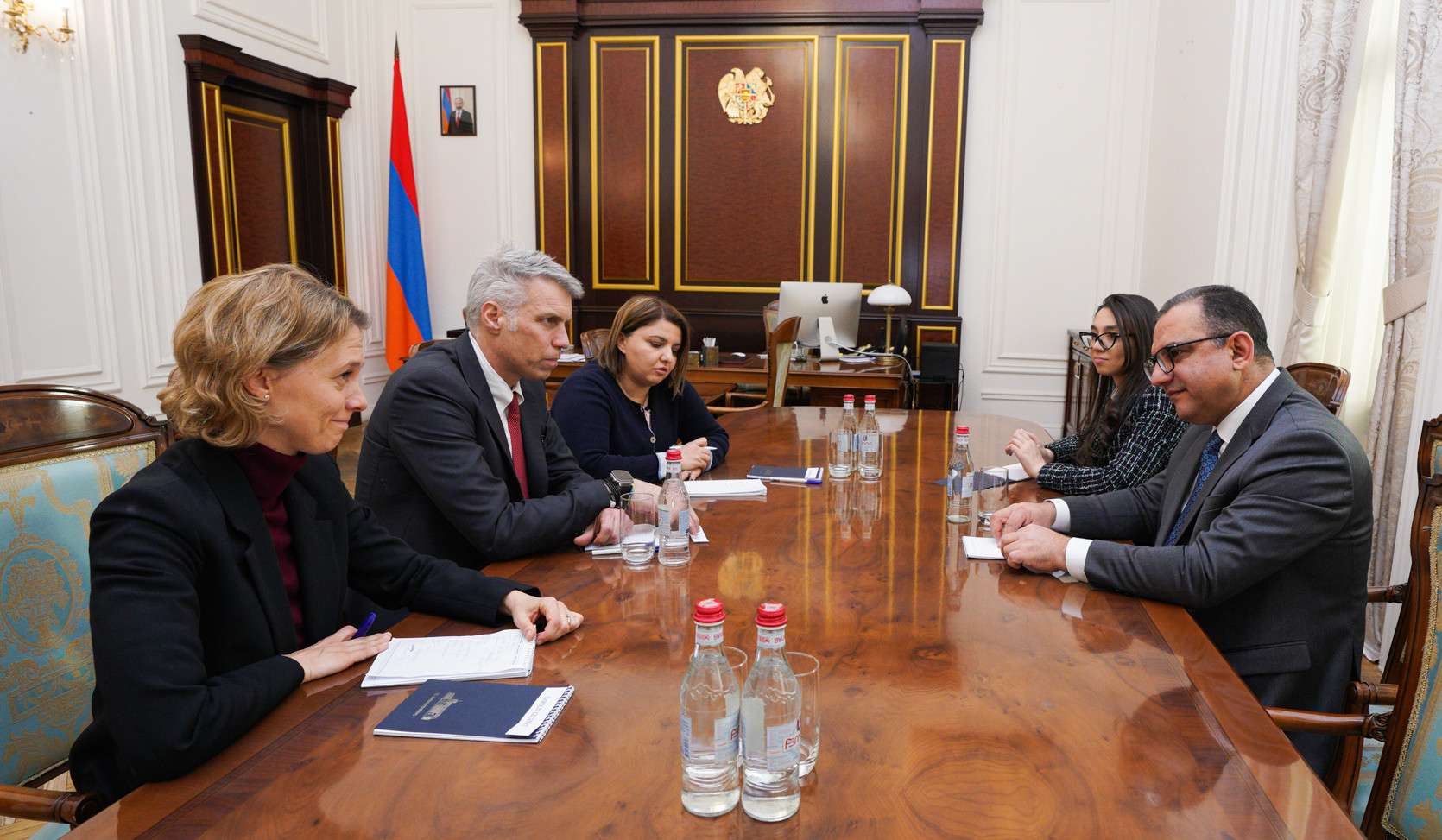 RA Deputy Prime Minister Tigran Khachatryan had an active discussion with representatives of the World Bank (WB) group today. WB South Caucasus Regional Director Sebastian Molyneux and WB Yerevan Office Director Karolin Geginat headed the bank's delegation.
Deputy Prime Minister Khachatryan, welcoming the guests, highly appreciated the practical cooperation with the World Bank and reaffirmed the government's readiness to strengthen cooperation and expand the scope of collaboration. The regional director of the World Bank emphasized that the Bank will continue to support the RA government in implementing reforms to reach the highest level of partnership.
During the meeting, the interlocutors discussed a wide range of issues related to the progress and perspectives of the RA Government-World Bank cooperation. In particular, the priorities and current plans of the World Bank strategy with the Republic of Armenia aimed at improving the public sector and public finance management, introducing a comprehensive healthcare insurance system, and developing the energy and infrastructure sectors were discussed.
Follow us on Telegram
Similar materials