Friday, 31 March 2023
USD385.81
EUR414.56
RUB4.82
"The diaspora should have a wider involvement in the government circles of RA," Sinanyan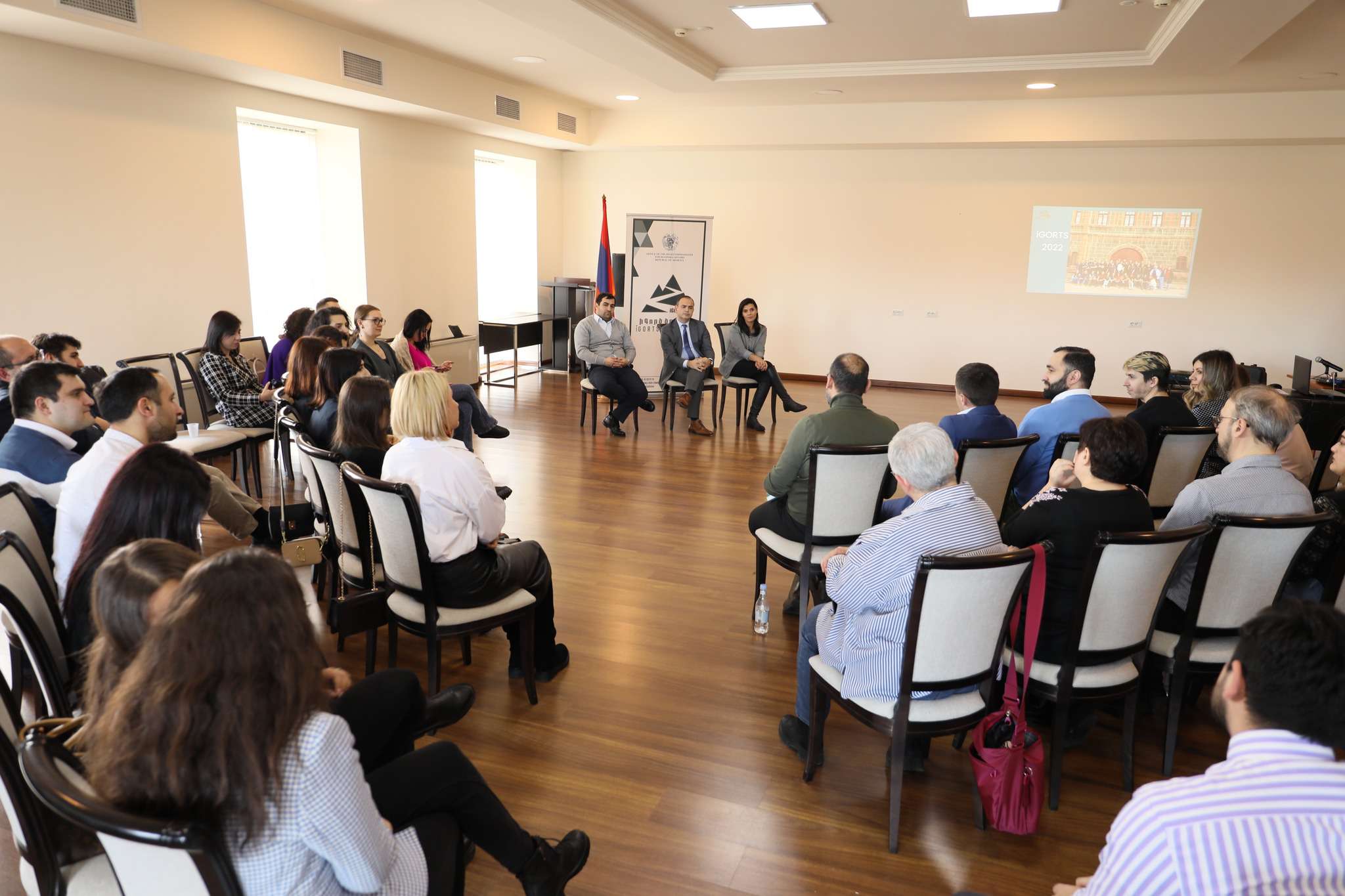 The participants of the 2022 "In Action" of Diaspora Armenian specialists in the RA government system summarized the results of the first 6 months of their activities. Now 48 specialists work in 24 departments in Armenia and Artsakh.
At the beginning of the meeting, Chief Commissioner Zareh Sinanyan noted that the program had been effectively implemented for the 3rd year, allowing the diaspora specialists to contribute to the state-building of the homeland.
"Seeing the successes achieved so far, the dozens of implemented projects, we remain committed to the idea that the Diaspora should be more and more involved in the governance circles of Armenia," Zareh Sinanyan emphasized.
He also emphasized that many participants were repatriated in previous years and expressed hope that the specialists of "In Action" 2022 will consider Armenia as their permanent place of residence and work. Then the program participants talked about their initiatives, new programs, problems, and opportunities.
Follow us on Telegram
Similar materials