Minasyan presented to the US Chargé d'Affaires the works carried out within the framework of the fight against corruption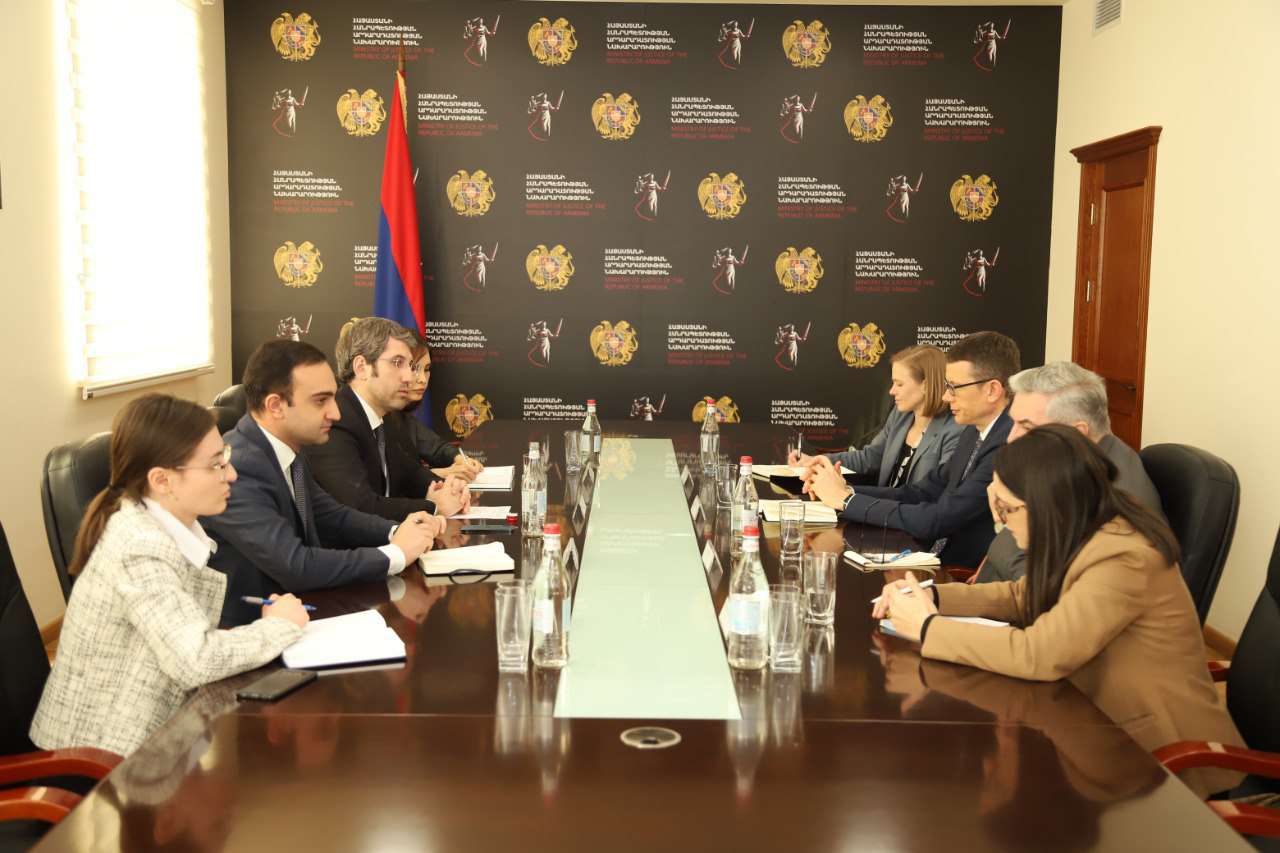 Minister of Justice Grigor Minasyan received the delegation headed by US Charge d'Affaires Chip Laitinen.
Minister of Justice Grigor Minasyan highly appreciated the long-term cooperation of the US Embassy, the mission of the US Agency for International Development, and the Ministry of Justice.
The minister emphasized the importance of US initiatives in the field of anti-corruption, such as the International Anti-Corruption Forum and the Summit for Democracy held in December 2022 in the US capital, Washington.
Minister Grigor Minasyan presented the works carried out in the framework of the fight against corruption and expressed gratitude for the efforts of the United States in establishing the Ministry of Internal Affairs and the Patrol Service.
At the meeting, Grigor Minasyan also presented the judicial reforms implemented in the justice sector, the goal of which is to increase the independence and impartiality of the judicial system and public trust in the judicial system, lighten the workload of the courts, improve the quality of public services, improve the legislation of civil and civil proceedings, the unified management of e-justice. introduction of the system and other steps that are essentially necessary for the development of the RA judicial system.
Follow us on Telegram
Similar materials