Sunday, 5 February 2023
USD394.25
EUR422.69
RUB5.38
Hayk Konjoryan and the Secretary General of the Foreign Ministry of Cyprus referred to the illegal blockade of the Lachin Corridor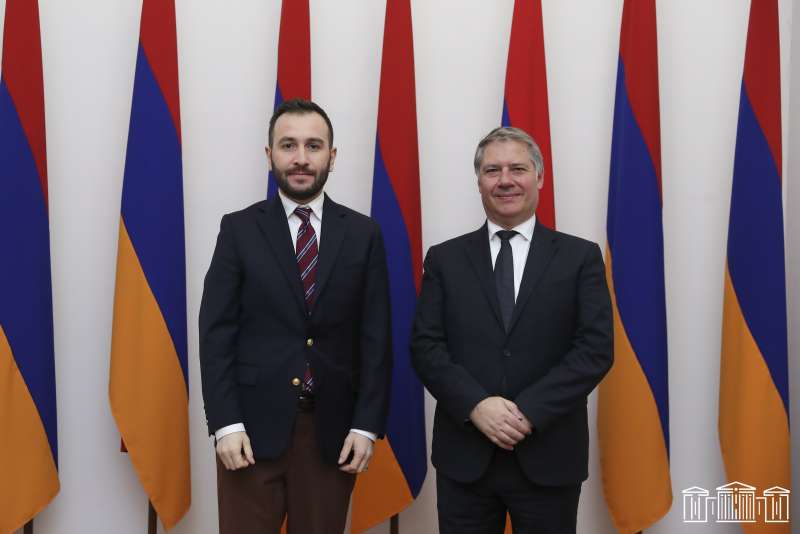 On January 19, Hayk Konjoryan, head of the RA NA "Civil Agreement" faction, chairman of the inter-parliamentary commission on cooperation between the RA National Assembly and the House of Representatives of the Republic of Cyprus, met with the delegation led by the Secretary General of the Foreign Ministry of Cyprus, Cornelius Corneliu.
The parties emphasized the long-term warm, friendly relations between Armenia and Cyprus. The high-level inter-parliamentary ties between the parliamentary partners of the two countries were noted with satisfaction, both on bilateral and multilateral platforms.
Reference was made to the illegal blockade of the Lachin Corridor by Azerbaijan.
Hayk Konjoryan and Cornelius Corneliu greatly emphasized the development and deepening of the format of cooperation formed between Armenia, Cyprus, and Greece.
Follow us on Telegram
Similar materials