Sunday, 5 February 2023
USD394.25
EUR422.69
RUB5.38
HRD presented to Colomina the fact-finding work done on the blockade of Lacin Corridor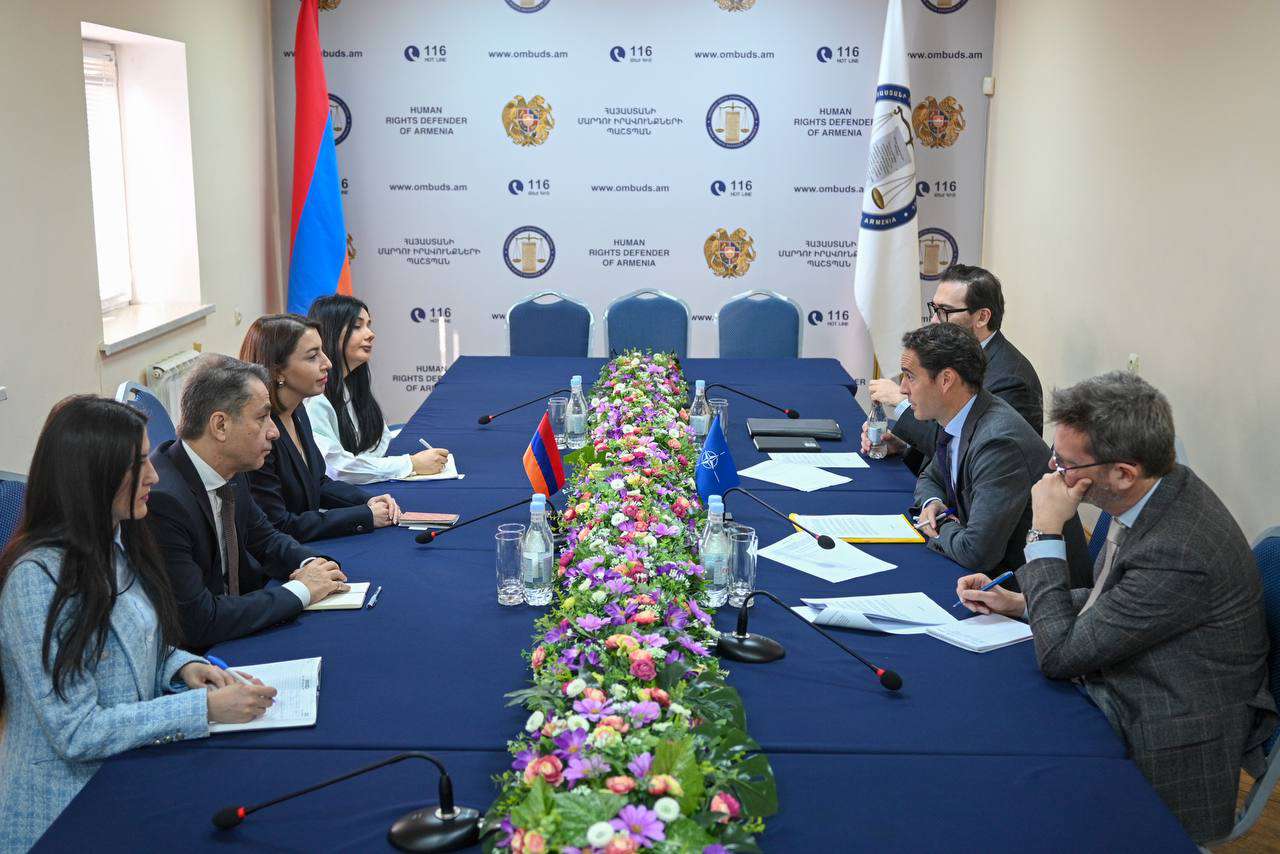 On January 18, human rights defender Kristinne Grigoryan received the special representative of the NATO Secretary General in the Caucasus and Central Asia, Xavier Colomina Piris, and his delegation. The defender expressed her gratitude to the special representative for his visit and highlighted his visit to the Republic of Armenia. During the meeting, the defender presented the institution's mandate, powers, and priority directions of activity, noted that the institution has a high level of trust from society, and is accredited by the UN as an independent institution.
In turn, the representative of the Secretary-General of NATO, Javier Colomina Piris, thanked the meeting and emphasized the importance of bilateral cooperation. He stated they are interested in human rights in Armenia, the governance system, and the blockade of the Lachin Corridor. He noted that he got acquainted with the special reports published by the Human Rights Council, where the facts about the siege of the Lachin Corridor were presented.
The defender presented the institution's fact-finding works regarding the Lachin Corridor's blockade, which was re-checked several times and then published in reports. Reports are submitted to international structures and actors.
Grigoryan also specifically spoke about terrorizing children traveling from Armenia to Artsakh by Azerbaijani fake eco-activists on January 17, considering that this type of activity is a gross violation of children's rights, which should be evaluated appropriately by international organizations dealing with children's rights.
The defender presented that 120,000 people remained under siege in Artsakh, including 30,000 children, 9,000 people with disabilities, and 20,000 older adults. She noted that many analyzed facts, including the official statements of high-ranking Azerbaijani people, their coordinated nature with the actions of fake activists, and gas and internet shutdowns, show that what is being done is a policy of depopulation of Artsakh organized and managed by the Azerbaijani government.
The NATO special representative emphasized the importance of arriving in Armenia and getting to know the situation on the spot. The parties also discussed several issues of bilateral cooperation.
Follow us on Telegram
Similar materials