Monday, 5 December 2022
USD394.69
EUR409.81
RUB6.02
Mher Grigoryan received the chairman of the CIS Statistical Committee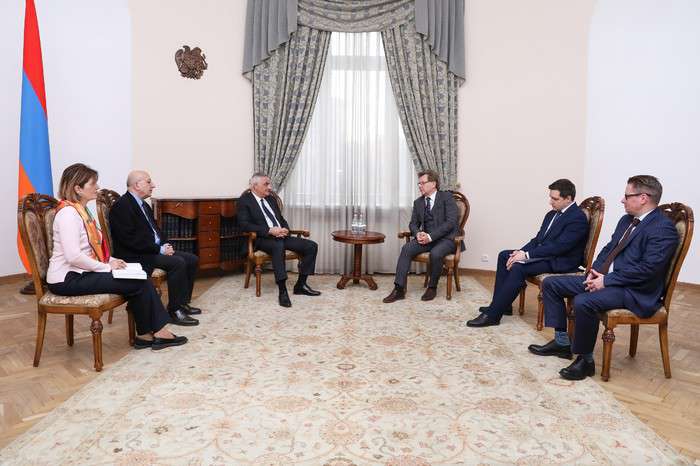 Deputy Prime Minister Mher Grigoryan received the Chairman of CIS Statistical Committee Konstantin Laykam. Stepan Mnatsakanyan, Chairman of the Statistical Committee of Armenia, and Sergey Galkin, Head of the Federal State Statistics Service of the Russian Federation, were also present at the meeting.
The Deputy Prime Minister welcomed the guests, emphasizing the role of statistics in the sustainable development of the country, as well as the implementation of critical reforms.
During the meeting, the importance of the exchange of experience in the field of statistics and the need to introduce innovations in the given field was emphasized both within the framework of the CIS and in the bilateral format. Thoughts were exchanged on issues of digital transformation agenda and harmonization of statistical data collection and processing methodology.
Similar materials