Saturday, 10 December 2022
USD395.53
EUR409.62
RUB5.98
Armenia has objected to the CSTO draft because of the inadmissibility of biological weapons development.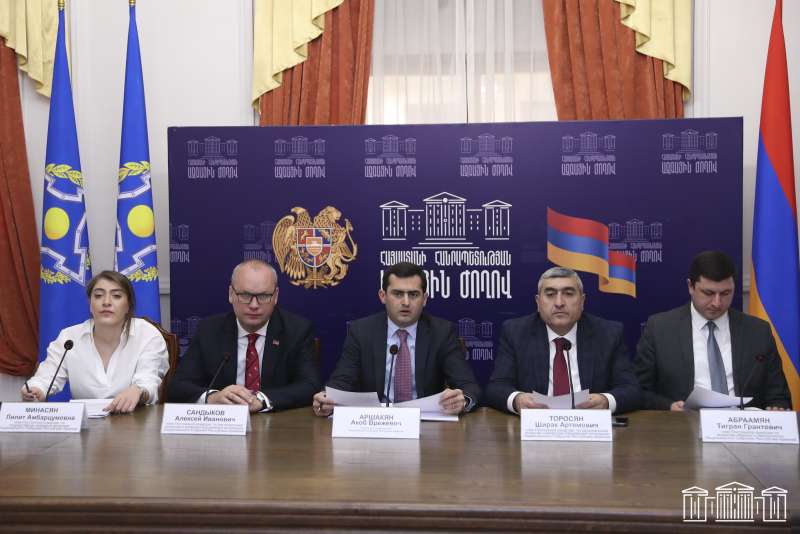 The press service of the National Assembly informs that on November 24, an extraordinary session of the Standing Committee on Political Affairs and International Cooperation of the CSTO Parliamentary Assembly was held online.
The project of recommendations on improving the legislation in electoral processes and ensuring the protection of sovereignty in the CSTO member states was discussed.
During the discussion of the draft statement of the CSTO Parliamentary Assembly, "On the inadmissibility of the development of biological (microbiological) and toxin weapons," RA NA Deputy Speaker Hakob Arshakyan submitted objections.
It was decided to discuss the raised objections and proposals before the meeting of the CSTO PA Council. Before that, an extraordinary committee meeting will be called on November 29.
Similar materials