Saturday, 26 November 2022
USD394.38
EUR403.03
RUB6.14
They addressed the economic and political realities of the South Caucasus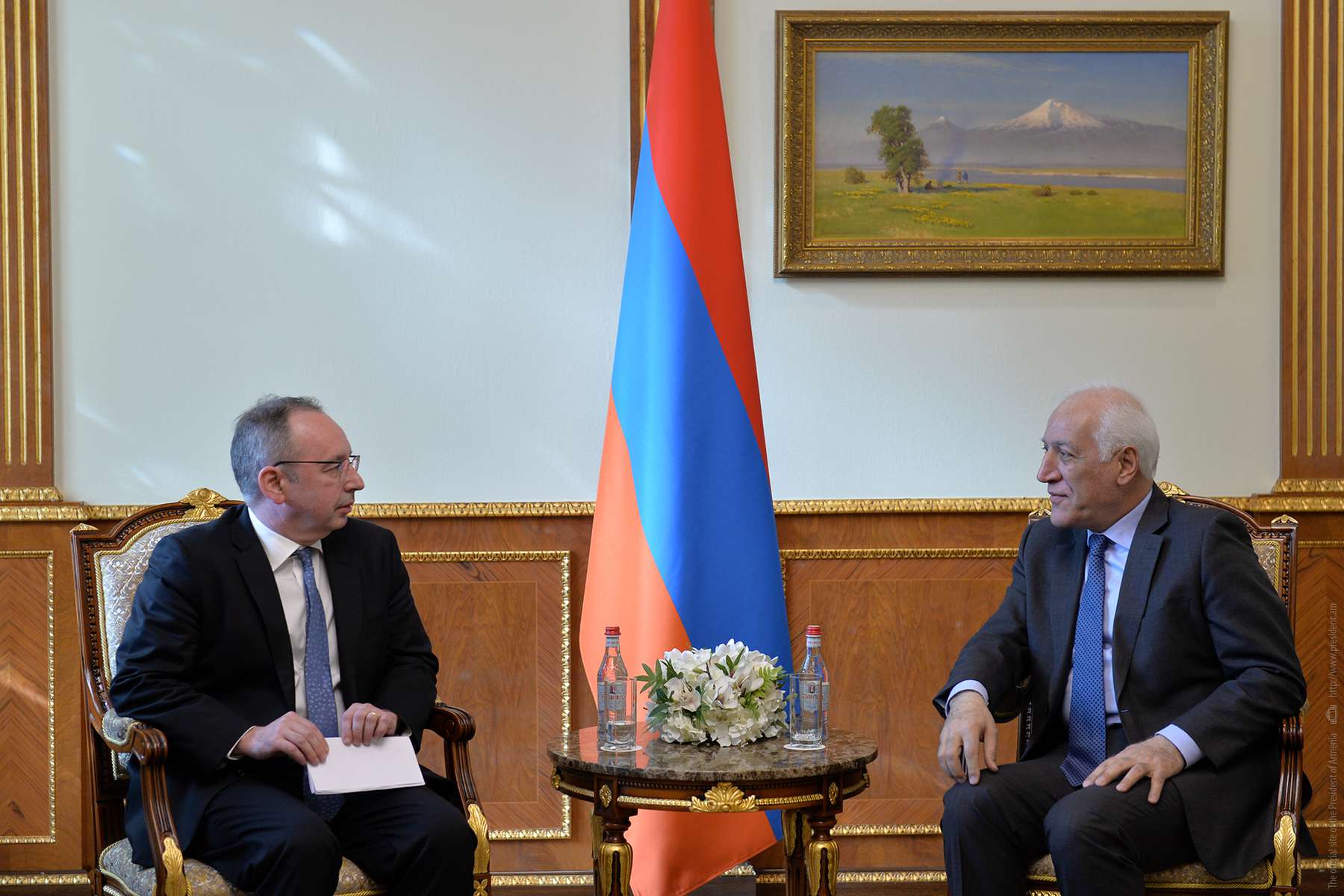 The President of the Republic, Vahagn Khachaturyan, received Yevgeny Zhukov, Director General of the Central and Western Asia Department of the Asian Development Bank. Paolo Spantigatti, Permanent Director of ADB Mission in Armenia, and Vahe Hovhannisyan, Deputy Minister of Finance of Armenia, were also present at the meeting.
Welcoming Evgeny Zhukov, President Khachaturyan noted that since 2005, when the cooperation between the Asian Development Bank and the Republic of Armenia was officially launched, the bank had become one of Armenia's important international partners. The President of the Republic emphasized that he attaches particular importance to the projects implemented by the Bank in cooperation with the Armenian government and the private sector.
Yevgeny Zhukov, thanking the president for the reception, noted that Armenia is one of the most important partners of the Asian Development Bank and that they, both in the private sector and with the Armenian government, intend to continue and further expand the multi-layered cooperation programs related to transport communication, "green economy," education and many other fields.
During the conversation, the President of the Republic referred to the economic and political realities of the South Caucasus and their impact on the region's economic development. Vahagn Khachaturyan emphasized that one of the primary conditions for a qualitative change in the economy of Armenia and the entire area is peace and a secure environment, and Armenia is steadfast in its position of establishing peaceful and neighborly relations with all its neighbors.
The meeting participants emphasized the continuity of cooperation between Armenia and the Asian Development Bank in the future.
Similar materials