Monday, 5 December 2022
USD394.69
EUR409.81
RUB6.02
Canada wants to support Armenia's democracy and prosperity. ambassador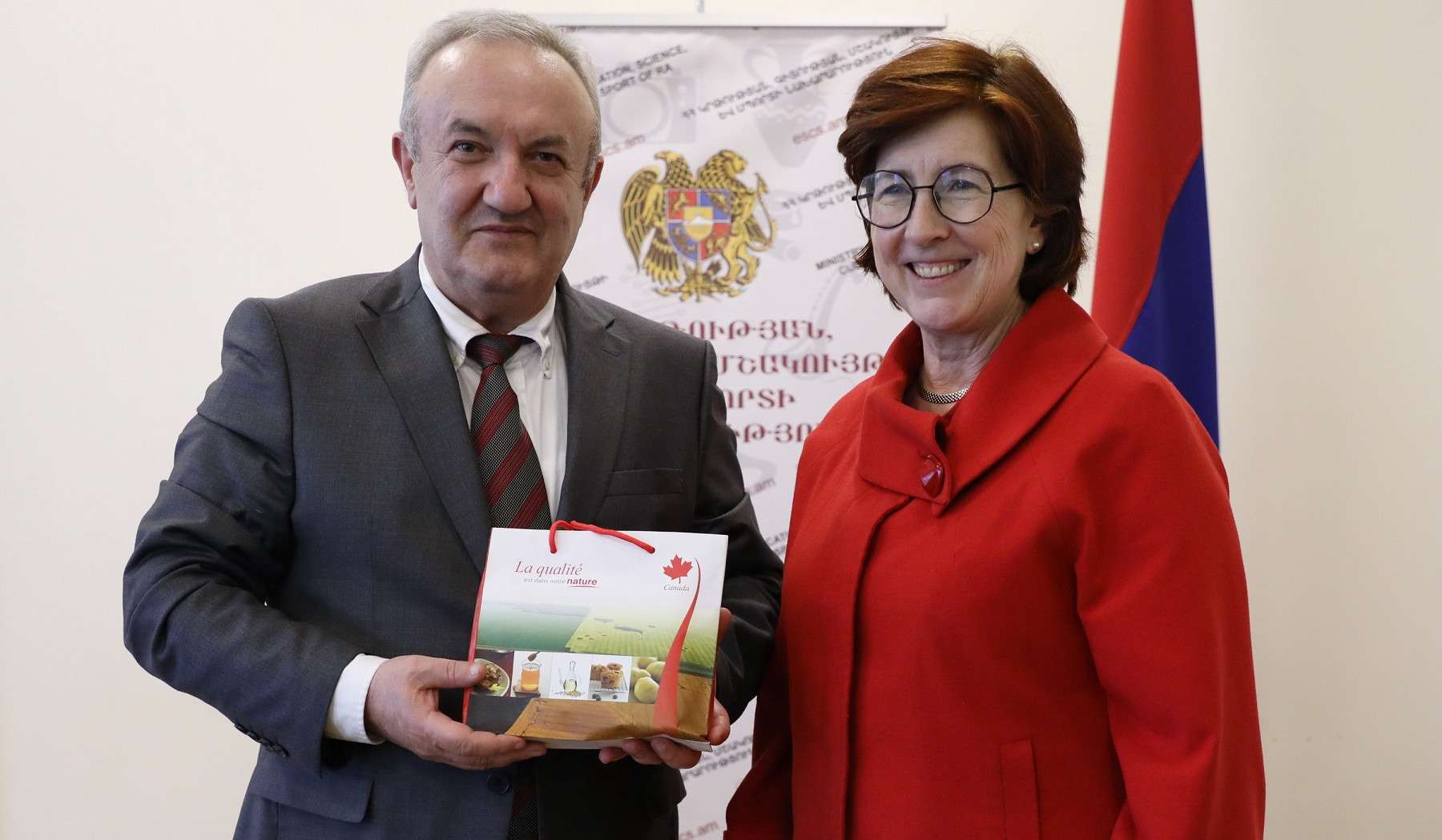 RA Minister of Education, Science, Culture and Sports Vahram Dumanyan received Canada's Ambassador Extraordinary and Plenipotentiary to RA Alison Marie LeClair. Artur Martirosyan, deputy minister of KGSMS, also participated in the meeting.
After welcoming the ambassador, Minister Vahram Dumanyan highlighted friendly relations with Canada and expressed confidence that expanding and developing bilateral cooperation in education, science, culture, sports, and youth is necessary. According to Vahram Dumanyan, the Ministry coordinates various sectors, from preschool education to sports. Therefore every family is related to the work of the Ministry of Education and Culture.
The minister emphasized the possibility of establishing cooperation in higher education, mainly through implementing exchange and joint programs. Vahram Dumanyan also highlighted possible Armenian-Canadian collaboration in the fields of culture and sports, information technology, and agricultural education.
Similar materials