Saturday, 3 December 2022
USD394.53
EUR406.39
RUB6.03
"I had a private conversation with Sergey Shoigu." Papikyan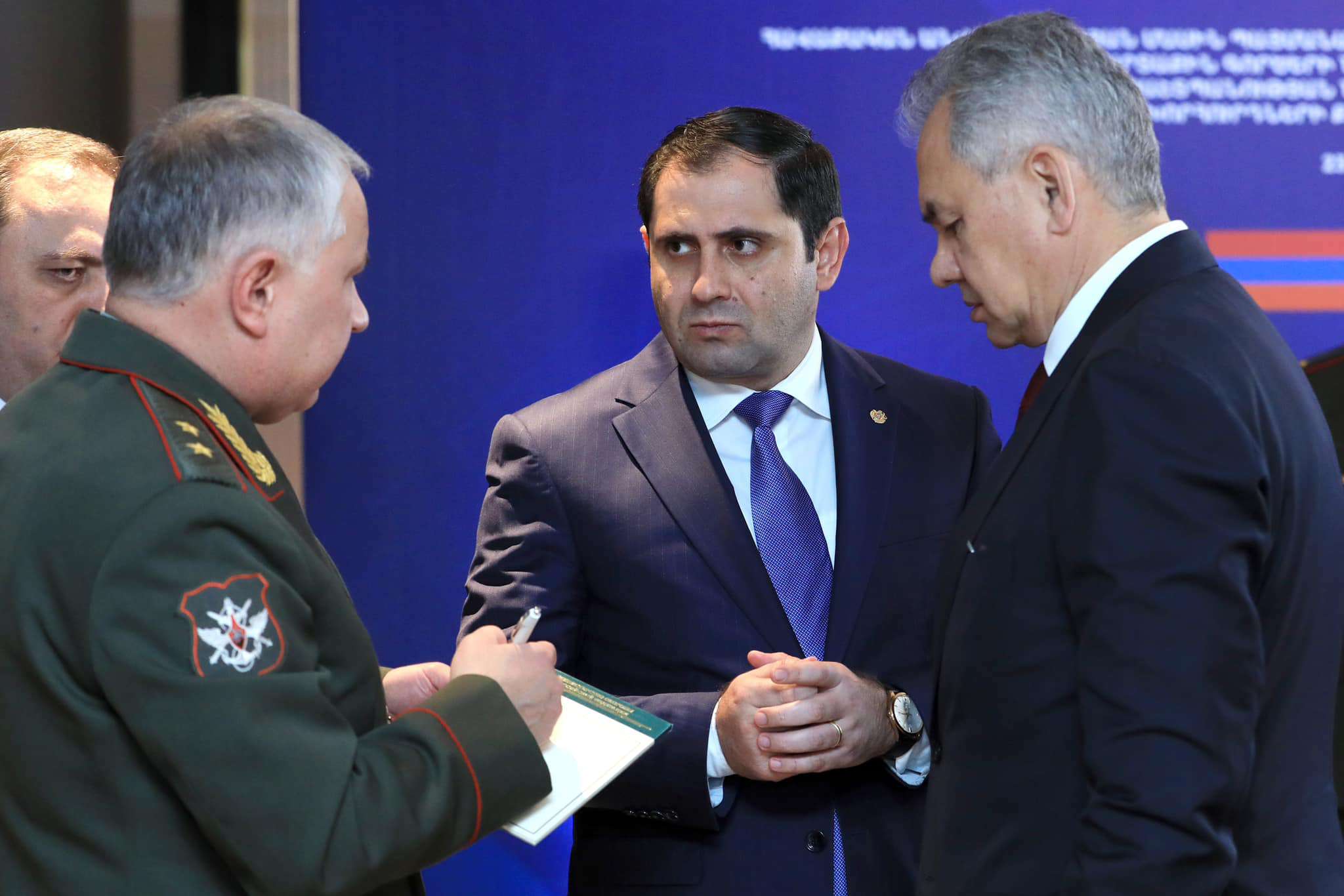 RA Defense Minister Suren Papikyan wrote on his Facebook page:
"On November 23, a session of the collective security council of the Collective Security Treaty Organization was held in Yerevan, with the participation of the secretaries of the national security councils of the CSTO member states, the ministers of foreign affairs and defense.
Immediately after the session, I had a short private conversation with the Minister of Defense of the Russian Federation. We exchanged ideas with Sergey Shoigu on several issues of mutual interest and defense cooperation."
Similar materials