Saturday, 3 December 2022
USD394.53
EUR406.39
RUB6.03
ADB allocated 100 million US dollars to Armenia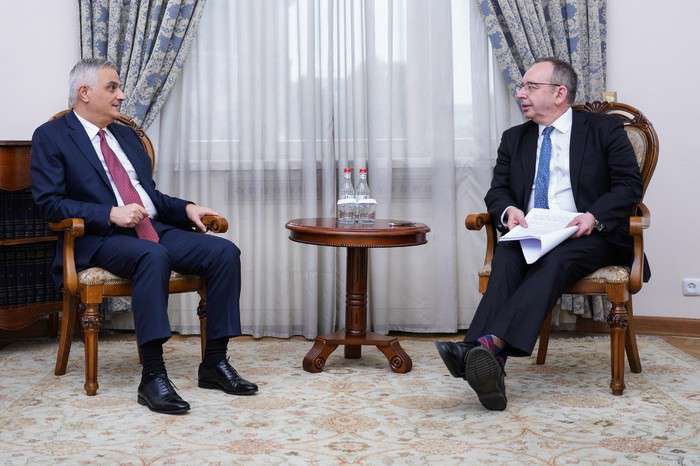 RA Deputy Prime Minister Mher Grigoryan received yesterday the Director General of the Central and Western Asia Department of the Asian Development Bank (ADB) Yevgeny Zhukov.
Director of ADB Armenia office Paolo Spantigatti was also present at the meeting.
Welcoming the guests, the Deputy Prime Minister highly appreciated the cooperation with ADB in areas of crucial importance for the country.
Mher Grigoryan highlighted the budget support program of the Asian Development Bank, "Fiscal Stability and Development of Financial Markets," signed last week with the French Development Agency, under which ADB allocated 100 million US dollars.
The reforms implemented in the field of human capital development in Armenia and current programs in the area of infrastructure development were discussed.
Possible new directions of cooperation within the program priorities of the Republic of Armenia and the Asian Development Bank for 2024-2028 were pointed out.
Similar materials