Tuesday, 6 December 2022
USD394.69
EUR409.81
RUB6.02
Armenology chair and center were opened at Madrid and Masaryk universities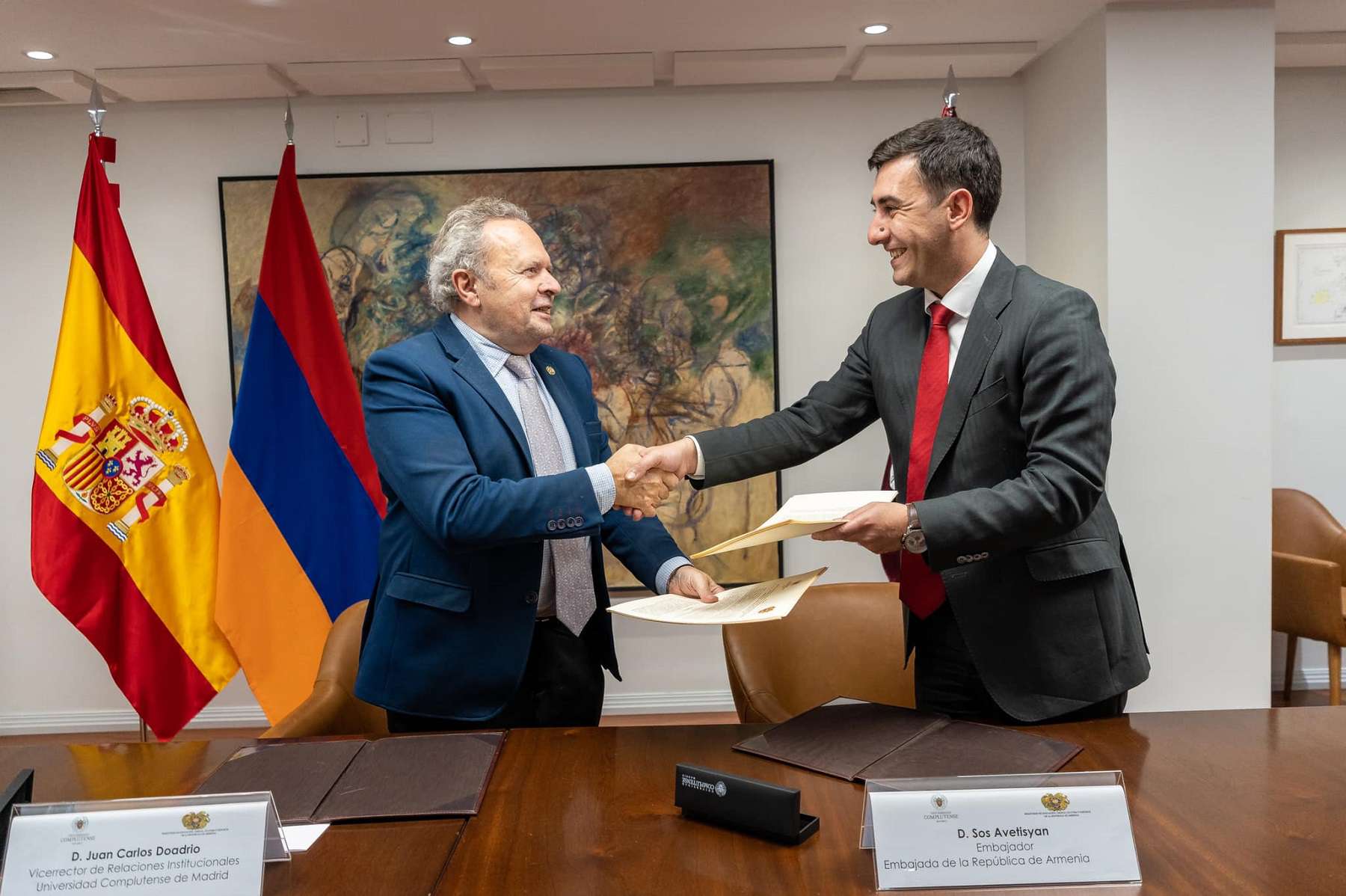 The Ministry of Education and Culture of the Republic of Armenia carries out consistent work in teaching Armenian and Armenian subjects in universities, museum institutes, and centers of foreign countries and promoting Armenological research.
Accordingly, more than a dozen Armenian studies centers operating abroad received funding from the RA state budget. To implement the project, the state budget financing is mainly based on memorandums or agreements signed between the given university and RA embassies.
In November 2022, the RA Ministry of Education and Culture signed memorandums with Brno Masaryk (Czech Republic) and Madrid Autonomous University (Spain). RA Ambassador Extraordinary and Plenipotentiary signed the messages to Spain, Sos Avetisyan, and RA Ambassador Extraordinary and Plenipotentiary to the Czech Republic Ashot Hovakimyan.
According to the memorandums, the first chair of Armenology in Spain will be established at the University of Madrid with the funding of the RA state within the Faculty of Geography and History structure, and the Center for Armenology will be based in Brno. Both systems were created to increase knowledge about Armenia, study the Armenian people's history and politics, spread the Armenian language, and popularize Armenian culture.
Armenian language teaching is planned at Masaryk University in Brno. At the University of Madrid, an attempt is made to teach the subject "Geography" (of Armenia) in Spanish for the first time. The program was developed and provided to the University of Madrid by the Chair of Political Science of the Faculty of International Relations of Yerevan State University (address: c.
c., Assoc. Narek Galstyan and others, prof. Ashot Aleksanyan). The parties believe this subject can provide a wider audience and insights into Armenia and Armenian culture.
With the mentioned program, the Ministry of Education and Culture will support the spread and strengthening of the Armenian language and Armenian studies in the universities of foreign countries. This is an excellent opportunity to make Armenian culture and identity known, increase international interest in the Armenian people and culture, and contribute to preserving Armenian values ​​in local Armenian communities.
Similar materials