Thursday, 8 December 2022
USD395.39
EUR407.39
RUB5.97
The ambassador of Iran stated that no state should have any aspirations toward the Syunik region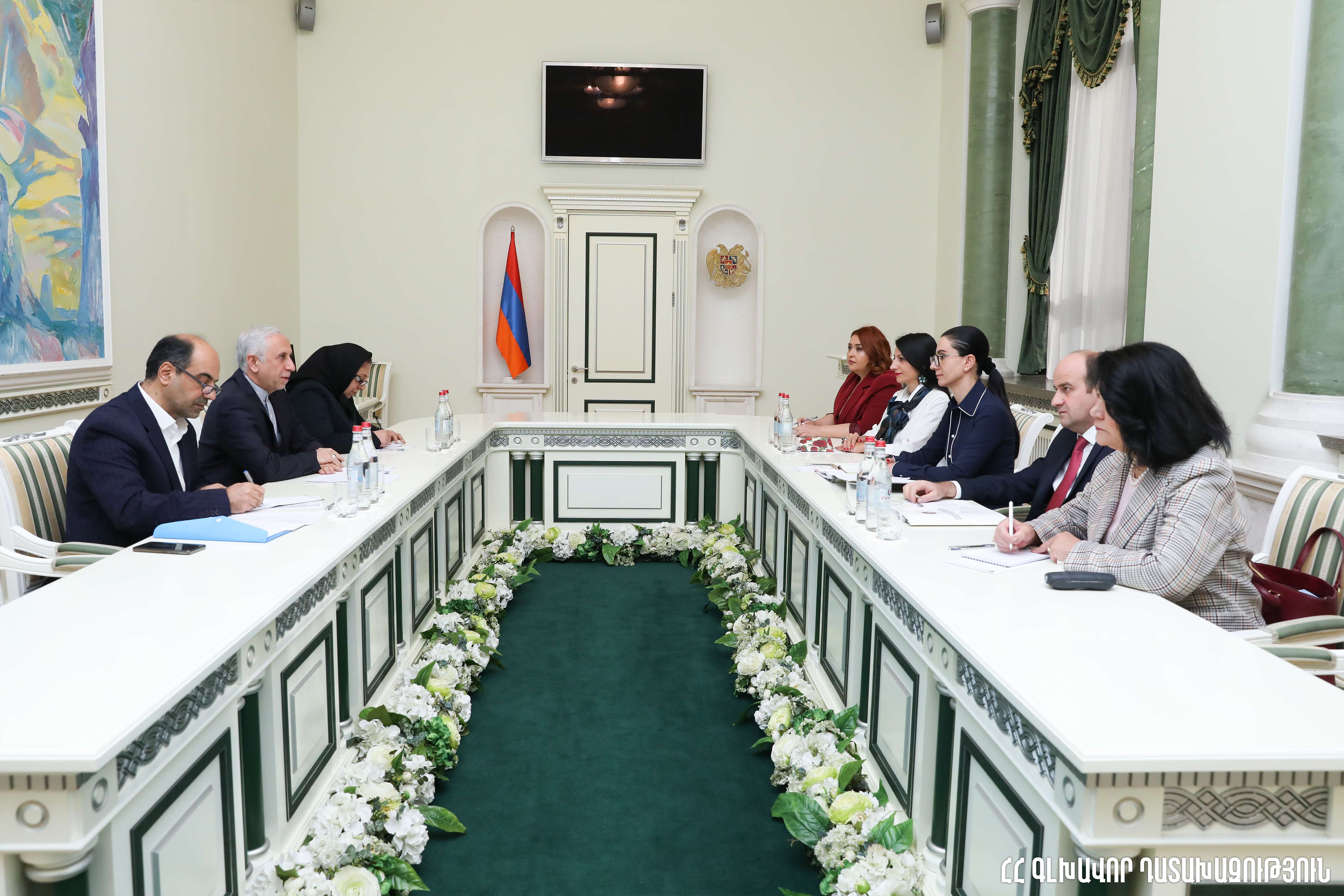 On November 22, the Prosecutor General of the Republic of Armenia, Anna Vardapetyan, received a delegation led by the Islamic Republic of Iran's Ambassador Extraordinary and Plenipotentiary to the Republic of Armenia, Abbas Badakhshan Zohuri.
Anna Vardapetyan highly appreciated the existing cooperation between the law enforcement agencies of the two countries based on the rich experience of diplomatic relations. She assured me that based on the practical work of both sides, it would expand and acquire a new quality.
The ambassador thanked the Prosecutor General of RA for the opportunity to meet and emphasized that the 3000-year-old solid historical and cultural ties between Iran and Armenia are a reasonable basis for the development of relations in all directions, which has been especially evident in the last two years. In this context, Ambassador Zohuri emphasized that the links with the neighboring country Armenia are a priority for Iran, the mutuality of which is also confirmed by the two countries leaderships. In response to Anna Vardapetyan's high assessment of opening a consulate general of Iran in Syunik, Ambassador Zohuri reaffirmed the importance of the Syunik region of Armenia for Iran and emphasized that no state should have any aspirations towards the area.
During the meeting, the Prosecutor General of Armenia and the Ambassador of Iran to Armenia addressed several issues of mutual interest, mainly related to the extradition of convicts and legal assistance in criminal cases, effective and operative interaction in the fight against illegal drug trafficking.
Similar materials