Saturday, 10 December 2022
USD395.53
EUR409.62
RUB5.98
The situation in Upper Lars was discussed in Moscow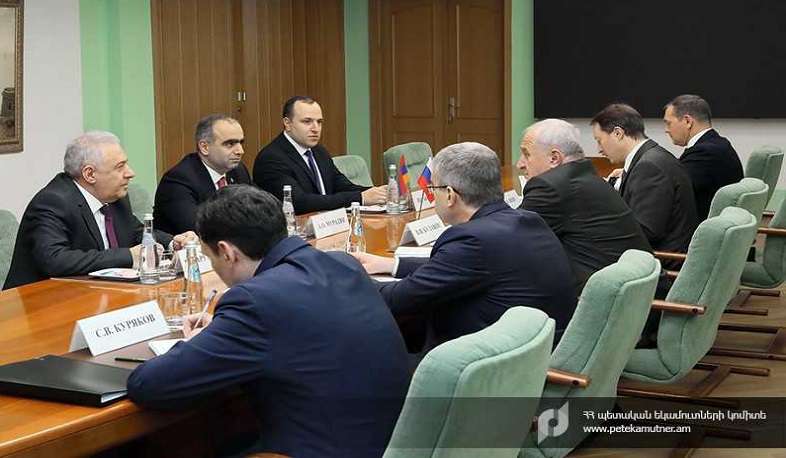 A meeting of Deputy Chairman of the RA SRC Ashot Muradyan, RA Ambassador Extraordinary and Plenipotentiary to the Russian Federation Vagharshak Harutyunyan, and Customs Attaché attached to the RA Embassy in the Russian Federation Vahan Hakobyan with the head of the Customs Service of the Russian Federation Vladimir Bulavin took place in Moscow the other day.
During the meeting, several issues of bilateral cooperation were discussed. In particular, the parties addressed the situation in Upper Lars, emphasizing the operative solutions to current problems.
At the same time, the importance of the customs attaché in the work of the Russian customs service and in providing support to business people was presented.
At the meeting, reference was also made to the ongoing reconstruction and modernization of the Verin Lars checkpoint. In the end, business people will have the opportunity to receive new quality and timely services.
Similar materials