Saturday, 26 November 2022
USD394.38
EUR403.03
RUB6.14
HRD has emphasized cooperation with partner institutions of other states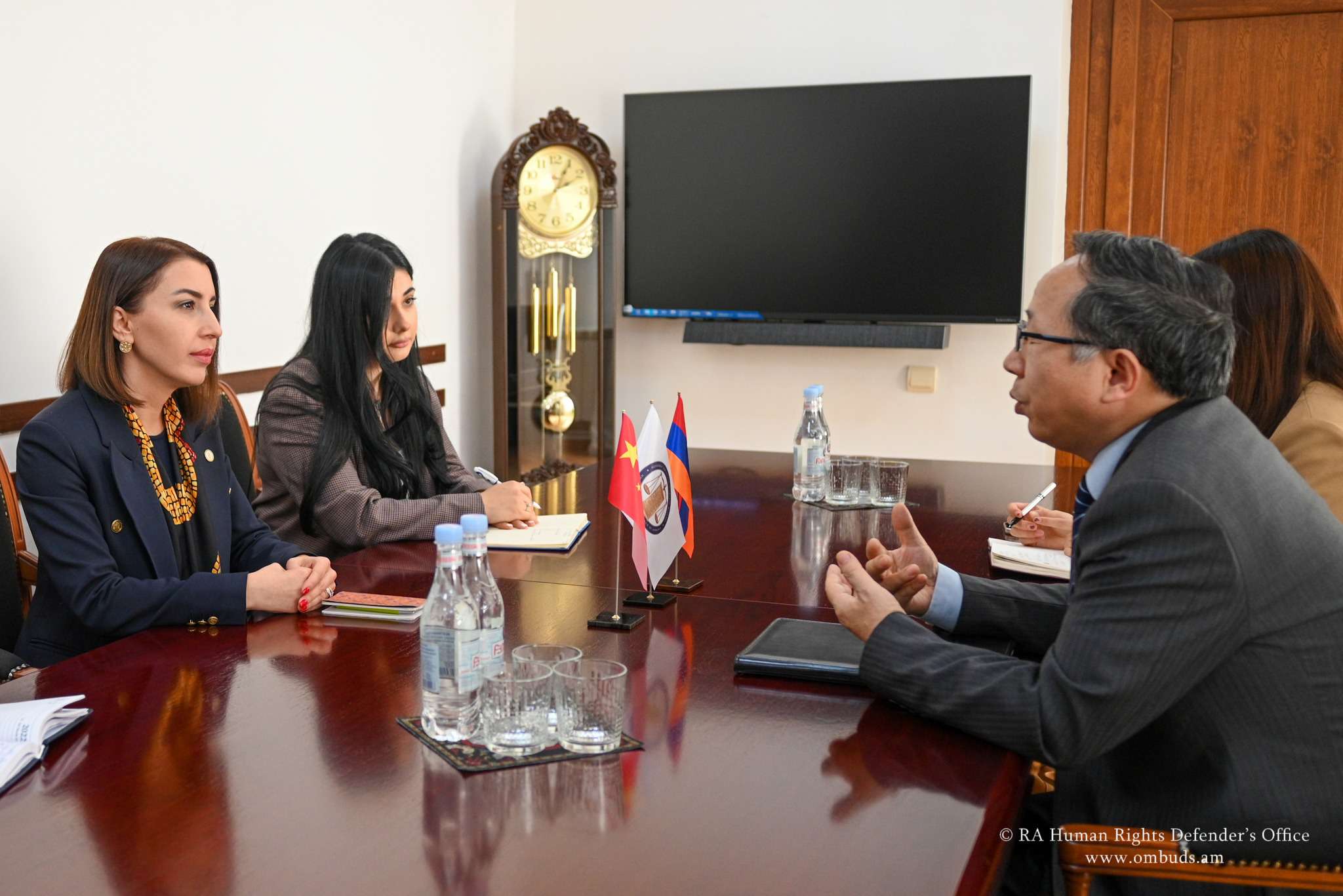 On November 17, RA Human Rights Defender Kristine Grigoryan received Fan Yong, Ambassador of the People's Republic of China, to Armenia. The ambassador thanked the meeting and highlighted the work done by the human rights defender. After that, the parties exchanged ideas, emphasizing on both sides the exchange of experience and learning from each other.
Kristine Grigoryan noted that it is essential that the HRD staff cooperate with any partner institutions in other states. She said that the RA human rights defender's institution has a high societal reputation, which is a double responsibility.
The defender presented the institution's mandate, and the works carried out in various directions of human rights protection.
Grigoryan also referred to the work of the four regional divisions of the Ombudsman institution. Emphasized the connection with the residents living in the marzes.
In his turn, the ambassador presented how issues related to human rights are guaranteed and protected at the state level in the PRC.
At the end of the meeting, the parties discussed the possibilities of further cooperation.
Similar materials