Saturday, 3 December 2022
USD394.53
EUR406.39
RUB6.03
The inaugural session of the EU-Armenia Committee on Research and Innovation was held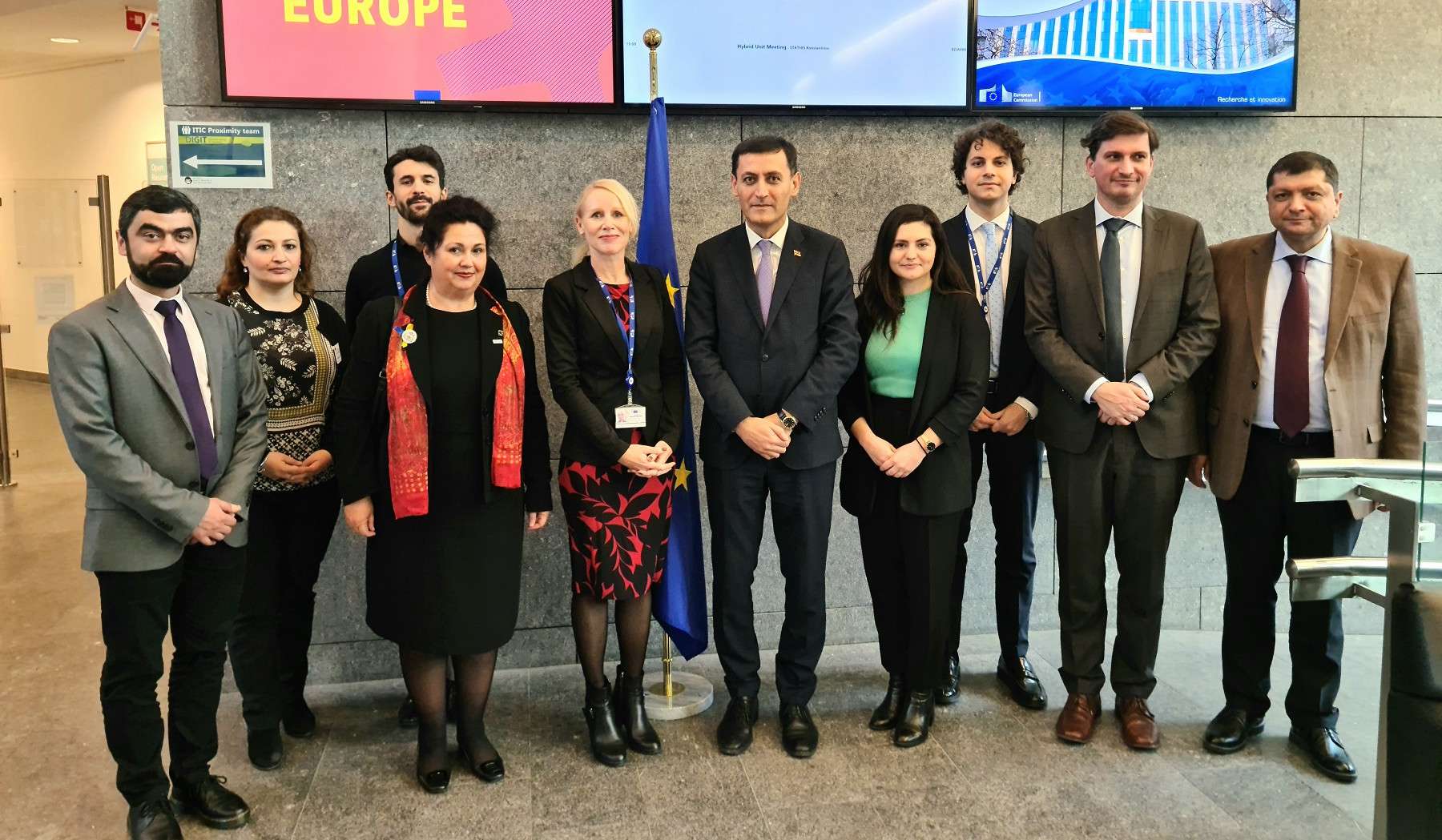 The inaugural session of the EU-Armenia Joint Committee on Research and Innovation was held in Brussels. The committee operates within the framework of the agreement "On the participation of the Republic of Armenia in the research and innovation program Horizon Europe" signed on November 12, 2021.
The joint committee is co-chaired by Armenia's Deputy Minister of Education, Science, Culture and Sports, Artur Martirosyan, and by the European Commission, by Anna Haglund-Morrissey, the deputy head of the Horizon Europe Project association department of the European Commission. On the RA side, as members of the joint committee, the chairman of the RA Science Committee, Sargis Armenian, and the head of the committee's international cooperation department, Marianna Sargsyan, are involved.
Before the start of the session, Artur Martirosyan and Anna Haglund-Morissi signed the order and procedures of the joint committee.
Artur Martirosyan noted that large-scale reform programs in the RA science sector are now being implemented, and the RA Government dramatically contributes to their implementation. Sargis Armenianyan presented the RA Government's 2021-26 activities in the field of science, their course, and further steps provided by the program of activity activities.
According to statistical data, as of November, RA submitted 41 applications to the "Horizon Europe" program, 5 of which have already been guaranteed funding within the framework of various "Horizon Europe" tenders, and three programs are in the final stage of approval. The parties recorded that in 2021-2022 participation indicators (RA success rate: 15.56%) exceeded the two-year participation results in the EU "Horizon 2020" framework program.
Artur Martirosyan also emphasized the importance of the technical assistance provided by the European Commission and the continuation of the joint work in the direction of activating participation in the "Horizon Europe" program and integrating the RA scientific community into the European research area. In particular, the issue of 50% reimbursement of the participation fee to the "Horizon Europe" program within the framework of financial support provided by the European Union to RA was emphasized, which will create an opportunity for the broader inclusion of the RA scientific community in various "Horizon Europe" sub-programs.
The 2nd session of the EU-Armenia Joint Committee on Research and Innovation will be held in 2023 in Yerevan.
Similar materials