Tuesday, 6 December 2022
USD394.69
EUR409.81
RUB6.02
Vahagn Khachaturyan hosted the former president of Switzerland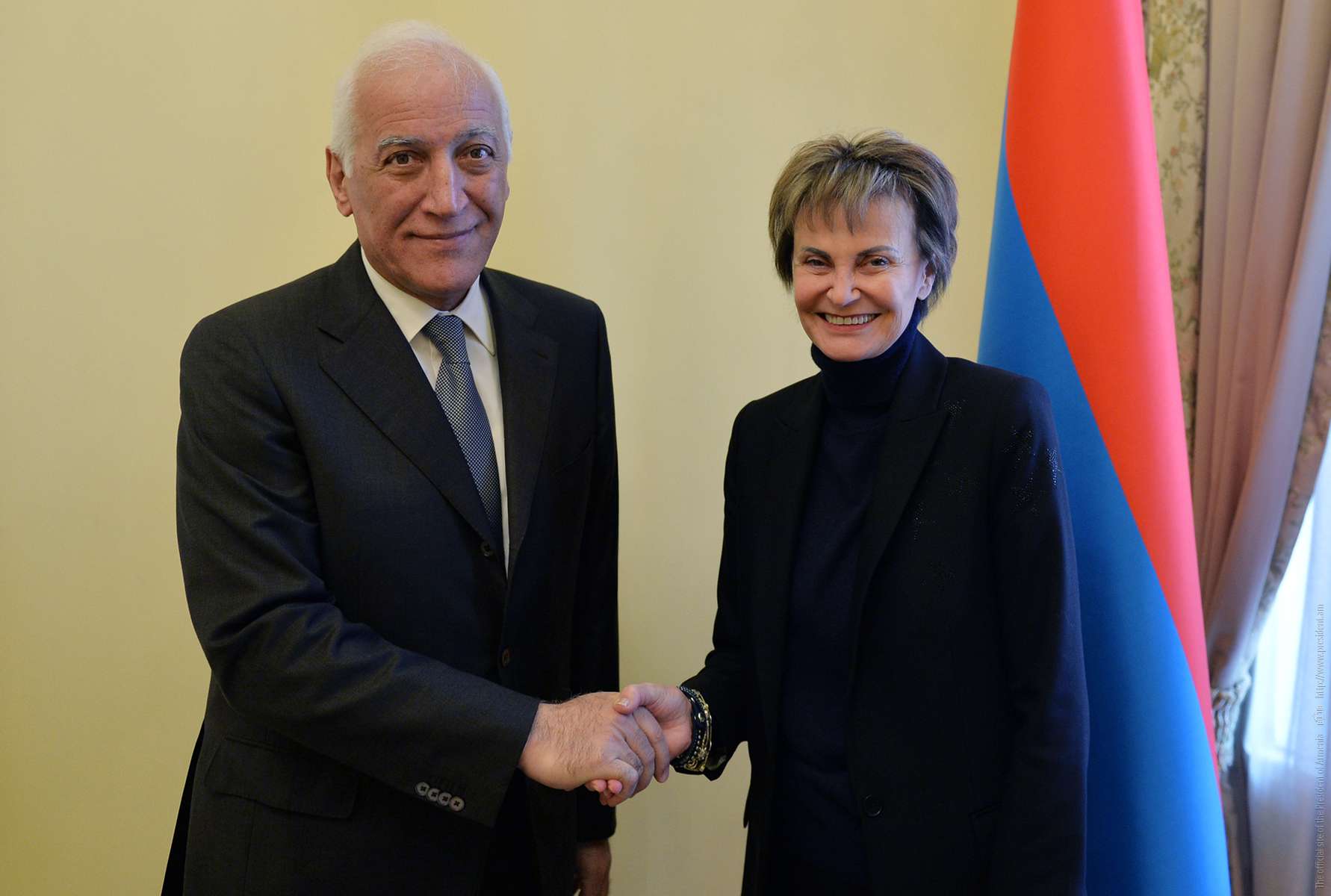 The President of the Republic, Vahagn Khachaturyan, had a working lunch with the former President of the Swiss Confederation, Micheline Calmy-Rey. Global Leadership Foundation Director Amitav Banerjee also participated in the meeting.
During the conversation, President Khachaturyan presented details about the current security challenges and the general situation in the South Caucasus. The president emphasized that Armenia is committed to achieving peace in the region, but it is facing obstacles in the face of Azerbaijan's periodic aggressive steps.
The interlocutors exchanged thoughts on the Karabakh problem, the current stage of the Armenian-Turkish dialogue, and the prospects for normalizing relations.
Similar materials