Monday, 5 December 2022
USD394.69
EUR409.81
RUB6.02
Armenia's experience in creating a state investment management system was highlighted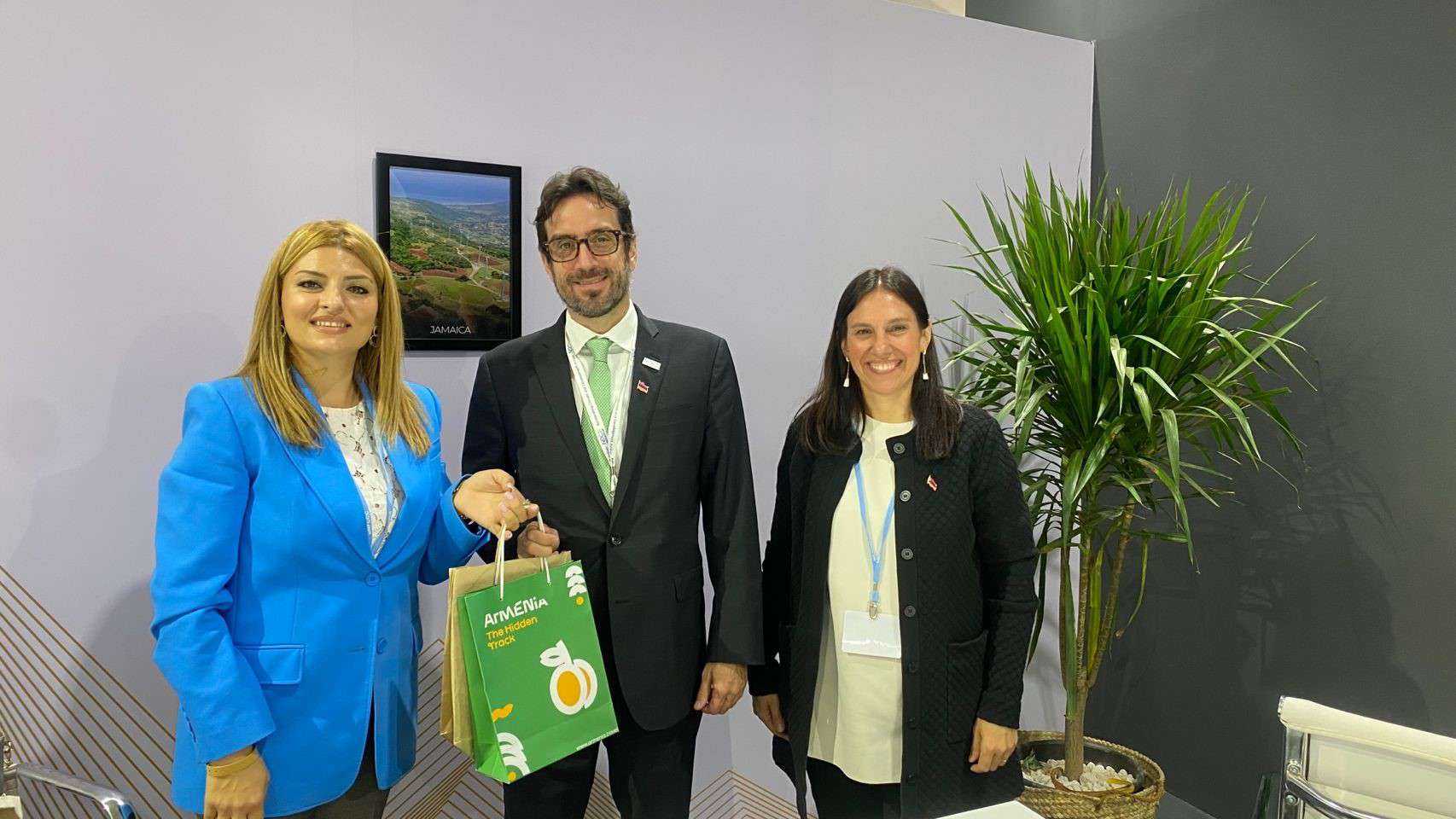 Within the framework of COP27, the 27th Conference of the Parties to the United Nations Framework Convention on Climate Change in the Arab Republic of Egypt, Deputy Minister of Environment Gayane Gabrielyan and representatives of the Armenian delegation had a bilateral meeting with representatives of the NDC Partnership (Nationally Determined Actions/Investments, NDC). . The meeting was attended by Pablo Vieira, Head of the Partnership Support Department of the SGA, and Marianna Panunzio-Feldman, Country Engagement Manager of the Partnership Support Department.
During the meeting, the parties reiterated that the Partnership Program is a working document and tool for governments to coordinate climate projects and partner actions within the framework of NDC implementation so that donor support is aligned with national climate priorities and NDC implementation needs.
Deputy Minister Gayane Gabrielyan noted that at the moment, at the macro level, Armenia does not have an environmental code that would provide a single umbrella linking climate change and all sub-sectors of the environment (water, waste, circular economy, forests, mining, biodiversity, etc.). Therefore there is no environmental code. Code for all interested sectors directly related to the implementation of actions defined at the national level.
The deputy minister emphasized the strategic and multi-sectoral approach to climate programs to ensure the most tangible results. In this context, Gayane Gabrielyan also referred to the importance of proper institutional involvement and the study of ways to help other sectoral departments become more involved in climate policy development.
During the meeting, Armenia's experience in creating a state investment management system was highlighted. The deputy minister presented that the RA government has made such a management system and is trying to identify projects for climate resilience banks by developing a model for managing climate public investments.
An agreement has been reached to organize a meeting and discussion on the climate agenda with stakeholders and partners in Armenia after COP27 on December 5 of this year, with the participation of the Support Department of the NDC Partnership.
This event will also be an excellent opportunity to support the implementation of the SIA Partnership program and nationally defined actions and to learn about the status of the performance of sectoral strategies that support the implementation of nationally determined measures. The event will also focus on financial needs for implementing the NDCs and discussing ways of climate finance, including public budgets and international support.
Similar materials