Saturday, 3 December 2022
USD394.53
EUR406.39
RUB6.03
Henrikh Mkhitaryan presented the Pope with a jersey bearing his signature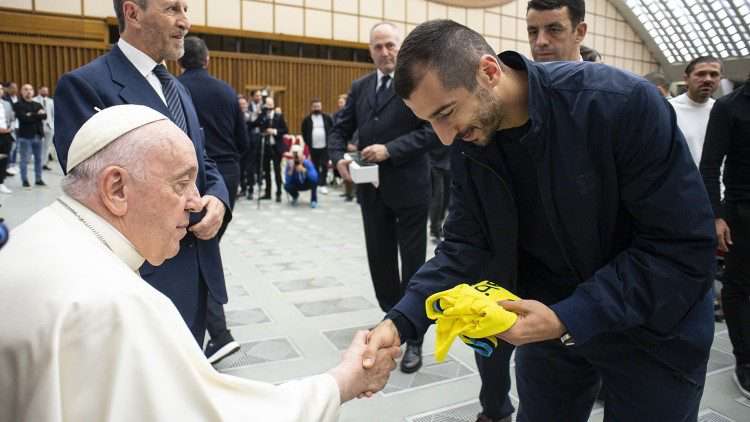 Around 200 world-famous athletes met Pope Francis today. Among them was our compatriot Henrikh Mkhitaryan, who presented a jersey bearing his signature to the reverend high priest. The official website of the Vatican reports this.
Before the "For Peace" game organized by the Pontifical Foundation Scholas Occurrentes with the support and blessing of Pope Francis at the "Olympic" stadium in Rome, the athletes received the approval of the Pope.
The tournament with the motto "We play for peace" is organized by the Vatican for the third year. This year it is dedicated to the memory of the legendary football player Diego Maradona.
The Pope thanked all the athletes who came from different parts of the world to compete for peace.
"You spent your time and came here for peace. The peace that is built by such actions. These are small actions, but they are the seeds of peace that can change the world," the Reverend High Priest said in his speech.
Similar materials