Saturday, 3 December 2022
USD394.53
EUR406.39
RUB6.03
Today is World Diabetes Day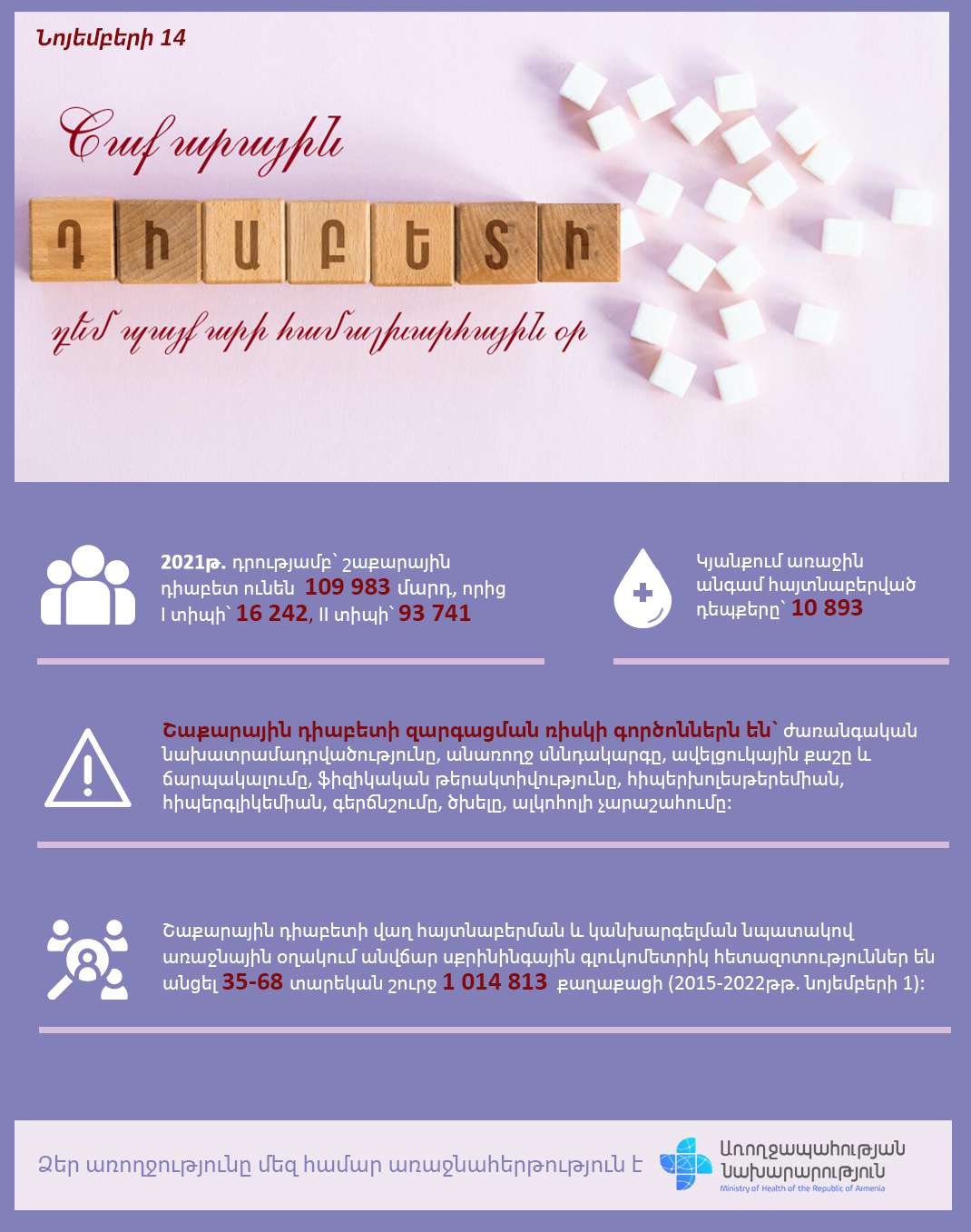 It's World Diabetes Day.
According to the RA Ministry of Health, everyone in our nation's primary healthcare system is entitled to free treatment for diabetes patients and laboratory and instrumental examinations. The government also provides the required medications for treating diabetes.
A healthy diet, regular physical activity, weight control, and not smoking can reduce the risk of developing diabetes. Access to medicines, ensuring the quality of treatment, and joint custody of the disease by the doctor and the patient will improve the quality of the latter's life and reduce the likelihood of complications.
Similar materials