Tuesday, 6 December 2022
USD394.69
EUR409.81
RUB6.02
This week, no deaths from coronavirus were recorded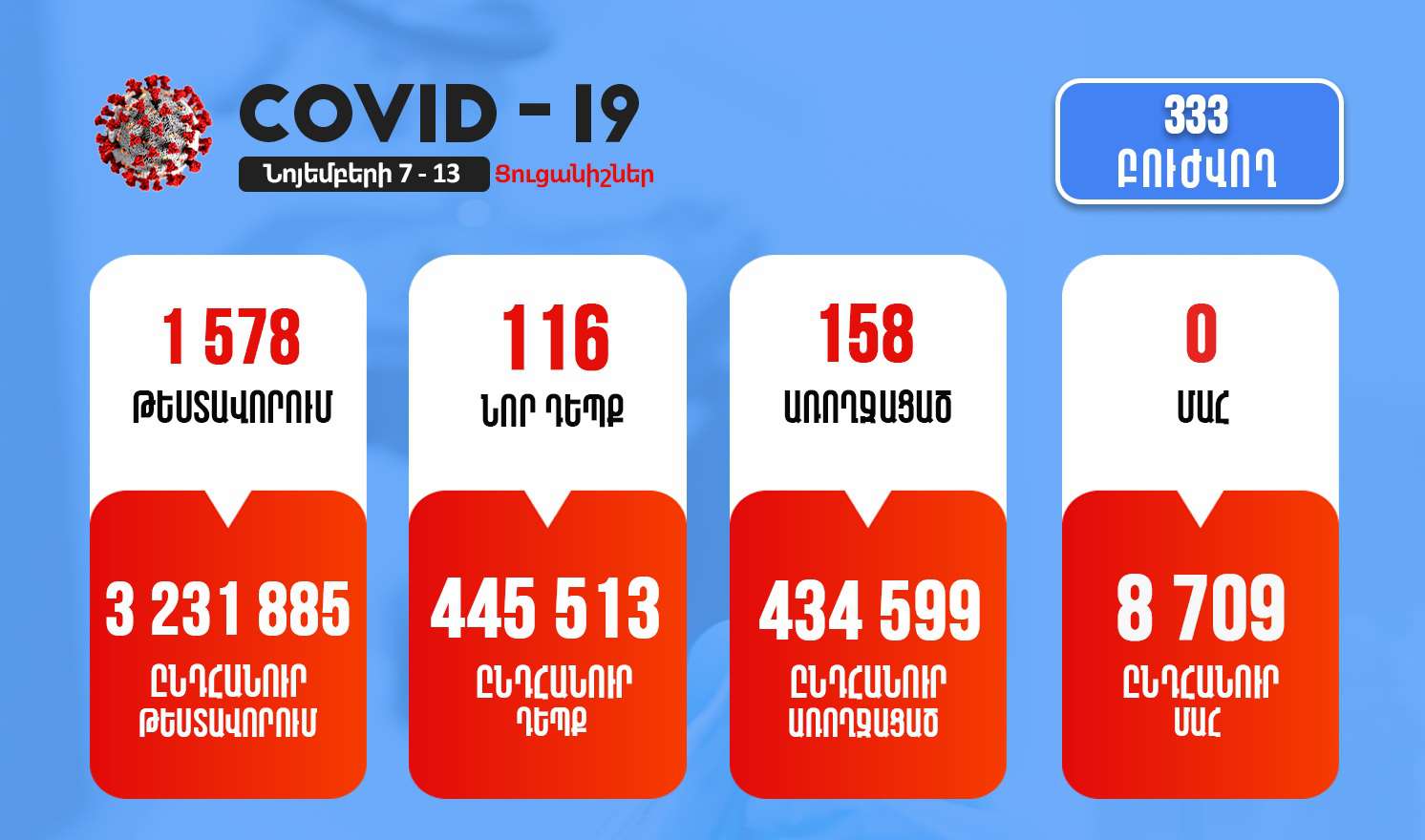 The Ministry of Health informs that on November 7-13, 116 new cases of coronavirus disease were registered in Armenia, and 1578 tests were performed. 158 patients recovered. As of November 13, the total number of vaccinations is 2,270,474, the number of those who received the first dose is 1,153,469, the number of fully vaccinated is 1,028,962, and no deaths have been recorded.
Thus, 445,513 cases of coronavirus disease have been confirmed, of which 434,599 have recovered.
333 patients receive actual treatment.
The number of booster vaccinations is 82,138.
Similar materials