Wednesday, 28 September 2022
USD404.94
EUR384.47
RUB6.42
As a result of the indiscriminate targeting of the Azerbaijani Armed Forces, the rights of people with disabilities were violated. HRD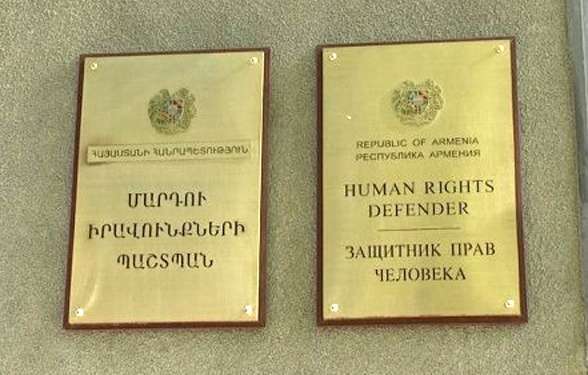 The monitoring Office of the Human Rights Defender and the study of the facts collected at this time prove that on September 13-15, 2022, in Syunik, Gegharkunik, and Vayots Dzor regions, combined with the indiscriminate targeting of the Azerbaijani armed forces, the rights of persons with disabilities were violated as a result of the military operations and the attack on the Republic of Armenia. Several requests are guaranteed by international legal instruments, including life, safety, and health.
Thus, according to the information collected by the Defender's office, as of September 15, at least 99 persons with disabilities were displaced from the settlements affected by the war operations of the Azerbaijani armed forces in Gegharkunik, Vayots Dzor, and Syunik regions.
Due to the intensity of indiscriminate targeting and the use of various weapons by the Azerbaijani Armed Forces, in some cases, disabled people, older adults with health problems, and their caregivers were practically deprived of the possibility of displacement, which is a gross violation of international humanitarian law.
The targeting of the city of Vardenis by the Azerbaijani armed forces has directly threatened the life, safety, and health rights of around 450 people with psychosocial and intellectual disabilities living in the Vardenis neuropsychological boarding house, as well as created additional obstacles for the provision of medical, social and other services to them.
In this regard, the Defender emphasizes explicitly that the requirements for respect and protection of persons with disabilities, including the use of extraordinary measures for evacuation, are defined by the third and fourth Geneva Conventions, the UN Convention on the Rights of Persons with Disabilities and other international legal acts. Meanwhile, it should be taken into account that the problems of access to living conditions and services, including water, sanitation, food, shelter, and obstacles to the unhindered provision and provision of health services, can become the cause of a humanitarian disaster.
In this context, persons with disabilities are doubly vulnerable due to their unique needs and health problems. Therefore, armed conflict, war, hostilities, martial law, or martial law create additional challenges for persons with disabilities, necessitating the provision of special accommodations.
The Human Rights Defender, as an independent body monitoring the implementation of the provisions of the UN Convention on the Rights of Persons with Disabilities, submits the information collected within the framework of its powers and the Defender's observations to international structures, including the UN Committee on the Rights of Persons with Disabilities and to other institutions dealing with the protection of the rights of persons with disabilities.
Similar materials