Wednesday, 28 September 2022
USD404.94
EUR384.47
RUB6.42
Diplomats accredited in RA were presented with the border situation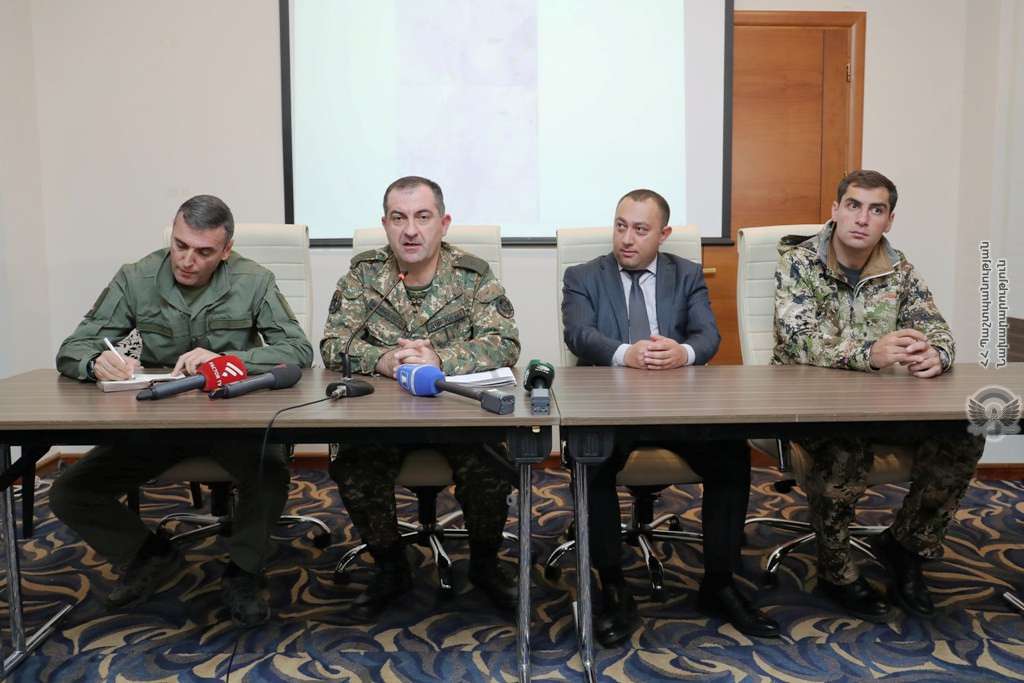 The RA Ministry of Defense reports that on September 16, heads of accredited diplomatic missions and international organizations in Armenia visited regions affected by Azerbaijani aggression.
In the city of Jermuk, the First Deputy Minister of Defense of the General Staff of the RA Armed Forces, Major General Edward Asryan, presented to the diplomats the situation created as a result of the large-scale aggression unleashed by Azerbaijan on September 13, the damage caused to the civil infrastructures of Jermuk as a result of the shelling and rocket fire, and gave information about the operational situation.
Major-General Edward Asryan answered the questions of foreign diplomats. Also, he referred to the torture carried out by Azerbaijani servicemen against Armenian service members who died in combat positions, considering their gross violations of international humanitarian law.
Similar materials