"Do it before they blow Demirchyan's head off." Vano Siradeghyan's letter to Vazgen Sargsyan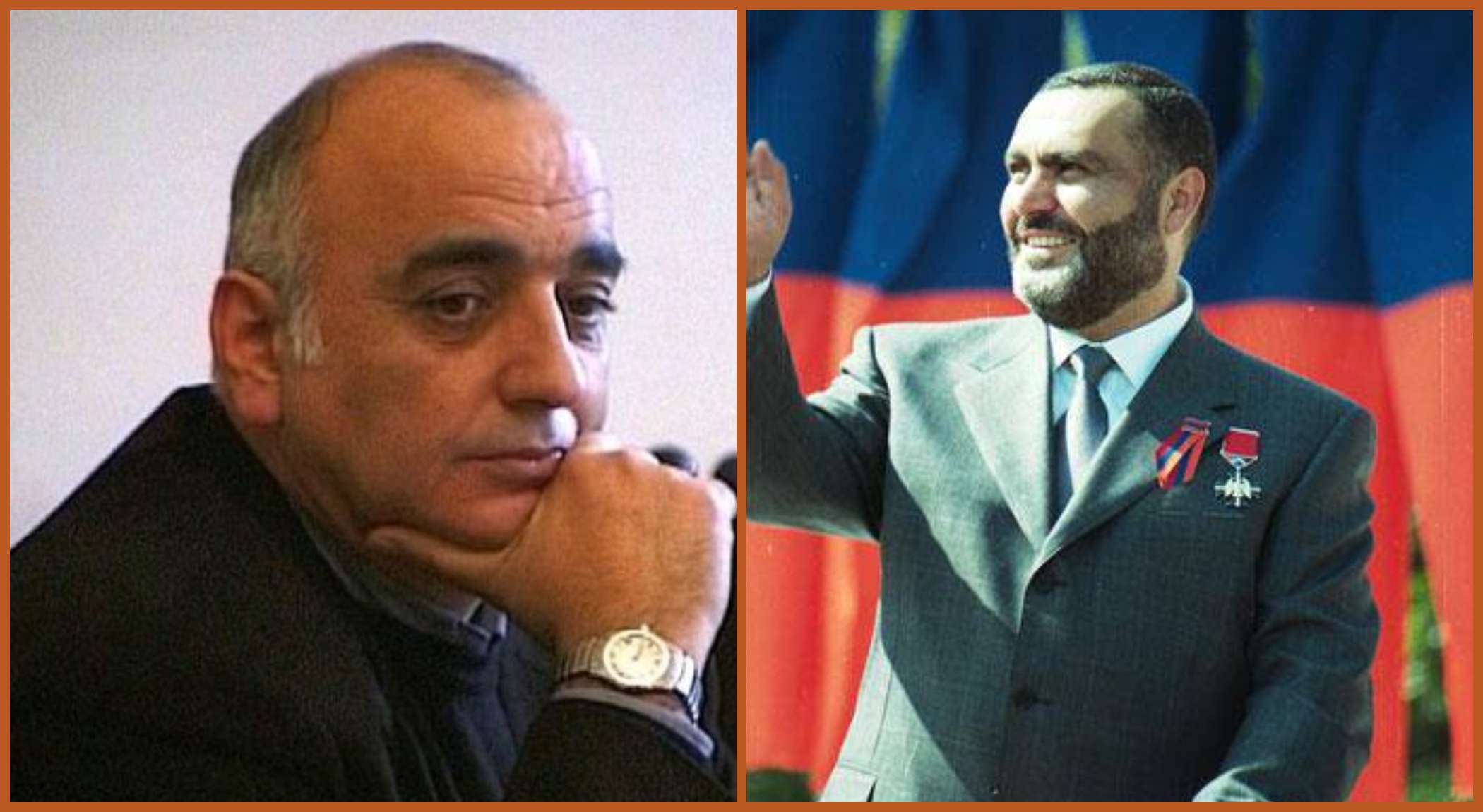 On the occasion of the anniversary of October 27, Radar Armenia presents to its readers the letter of former RA Minister of Internal Affairs Vano Siradeghyan to RA Minister of Defense Vazgen Sargsyan, written in November 1998. The letter's content tells with prophetic accuracy both the events that happened before it and the current political situation, and also gives a prediction of future political possibilities.
"Run, the moment I wrote about in the spring has arrived...
I remind you, knowing full well that this thing causes discomfort. But I want to remind you to take my understanding of that development seriously this time. You don't have two months. With this political potential, organizational rigor (it won't take even four months), plus Demirchyan and maybe 1-2 small things, you can't win the parliamentary elections. At least you won't win it in such a way that they take you seriously.
Robert (or I don't know who is-who are) found the only option to neutralize Vazgen Sargsyan. I'm sure that's been the plan since spring. Look next to him: Vahan Hovhannisyan, Aram Sargsyan, Alik Harutyunyan, and Davit Vardanyan. all of them are old friends and allies of Manukyan. For months, they have been instilling in the social and political atmosphere of Armenia that your existence "stops the development of Armenia." Note the ominous innocence of the wording...
It will be simple if I explain all this with the betrayal of your colleagues. They have reached an impasse. They can neither go out nor go back. They are condemned to have absolute power in Armenia, for which it will be necessary to crush, pulverize and devastate the political field of Armenia, as they did in Karabakh. Along the way, they will have to change allies and remove someone significant...
Armenia was an ally (Kocharyan - group) while destroying Karabakh; in the case of Armenia, they will find another country. Armenia is also a different country. They found you as an ally in removing people from the ranks; they will pull you through Vazgen Manukyan and think during Manukyan's time... Vazgen is not more intelligent than anyone.
Armenia hates them. They will avenge specific individuals for that hatred (Kocharyan-group). So the work will not end with you alone. One part will be removed from the ranks because they resist them, the other part will be removed because they are still there, and the third part will be removed because they can be. Listen carefully to your friends who fought; few of them left, but they are well aware of their Armenian-hating nature. Armenians will not hate Armenians like that - you would think. And I will say that, yes, they are Armenians. So we are not Armenians. Because an Armenian cannot hate an Armenian like that, my offer: before the elections, before the second reading of the law, change the Speaker of the National Assembly.
You can be brought to justice within a month by dissolving the parliament. They will find a logical reason. Let's say that the parliament will not vote on the proposal to call me to account, and your attempt at rebellion will be presented as an attempt to protect criminals. You are being defeated here. Before you think about what to do, Vazgen Manukyan will be appointed acting prime minister, and the television and press will be put at the disposal of NDM, Dashnaktsutyun, and others. And the election campaign following that hysteria is lost for you and Demirchyan.
Facing Vazgen Manukyan may seem sufficient to you. But pay attention to the fact that Manukyan's question may be false this time, they will hold it for six months, and you, feeling defeated now, will lose your vigilance and agree to a different, temporary version. Perhaps Darbinyan's stay in the pre-election period is the most important thing, and you will be the one who insists on it.
Do not think that the uncertain situation of Karabakh will remain on you. One: it will stay on you. Or they will throw it on you. If you don't want to keep on your own, like Levon, you must leave decisively. If you have already taken responsibility, you should take several steps and close the cycle. By applying, you put your comrades in arms and those around you in danger; your destruction is the destruction of all, with years of terror awaiting Armenia...
Could you call to talk? How many people are left to protect you?
P.S. According to the game's rules, you are being defeated for seven months. Change the laws of the game. Today, your rebellion is not seen as the second; it will be seen as the first, the final step of the rebellion.
Do it before Demirchyan's head is blown off."
Follow us on Telegram
Similar materials