Wednesday, 29 November 2023
USD399.31
EUR433.89
RUB4.42
We did not give our people a chance to evaluate even the war they won. Vazgen Sargsyan, 1999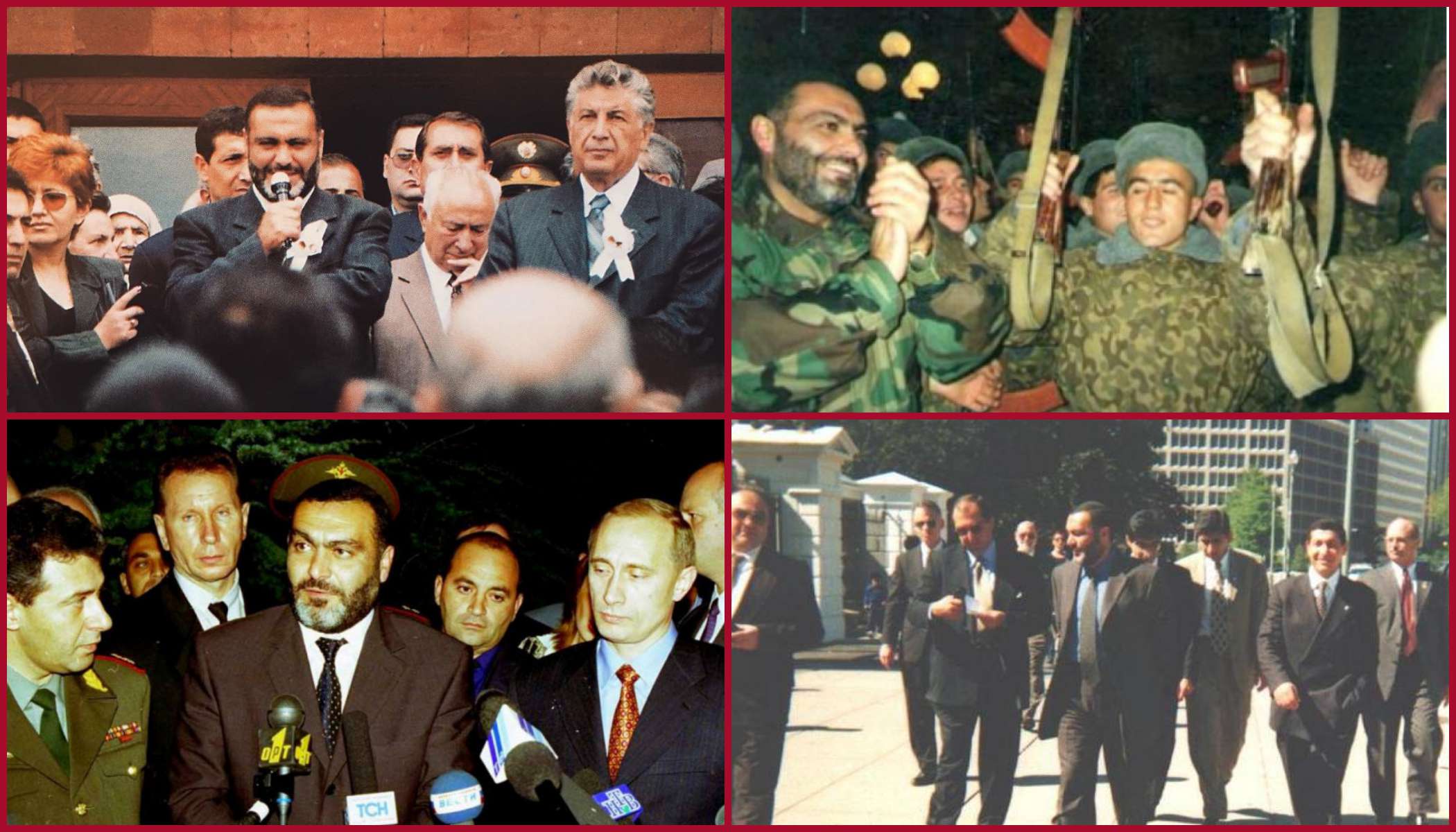 Radar Armenia presents the 1999 Excerpt from RA Defense Minister Vazgen Sargsyan's speech at the ARP congress. Sargsyan talks about the issues of internal division.
I welcome the newly elected council of ARP, the chairman of the board, Mr. Margaryan. I wish for non-stop work, sleepless nights, and struggling. I want to do that by personal example because only by personal example it is possible to lead one person, let alone the whole party, numbering thousands; by personal example, we can cheer up, encourage and guide this party of many thousands to follow us. I congratulate all the political forces of the Republic of Armenia. Let it not seem strange, I congratulate. However, most of them, understandably, were quite tired of the political events of the last few days and did not have the opportunity to congratulate themselves. I congratulate them and tell them why. I congratulate you because this party, this movement, was not created against you; it will not act against you but collaborate with you. And by my goodwill and patience, and by God's will, we will try to create an above and beyond movement that will appreciate all your merits instead of you and will stand with you on the historical canvas in good and bad times; because all political theories, ideological systems, and party passions are transitory. There is an iron law of national interests. The nation and the state are not only parties. Even in this period, we are not 4 million Armenians living on this small land. The country stands in the thousand-year past and the future, which, in the union of mystical faith and enduring values, create the image and place of Armenia under this sun.
Meanwhile, unfortunately, we have become so petty and captive to the passions and political conjuncture of the day that we have lost the sense of the past and the future, the purpose of danger. Our internal rust eats us from the inside and divides us, divides our people. The people are losing faith in their potential, which is the most terrible thing. We can't even notice the good things we do. Denial of negation destroys or can destroy our house. In reality, we are much better than we present ourselves to the world. Put another nation in our situation and consider it only in terms of the past century. The First World War in the absence of statehood, the Great Armenian Uprising, the Revolution, the Second World War, the Great Patriotic War, the Artsakh War, and the earthquake. And after all that, we are entering the 21st century with a positive balance - independent Armenian statehood, an Armenianized Armenia, which I consider as necessary, or excuse me, more important than the independence of Armenia, with liberated Artsakh, with military victories that we haven't had in centuries. With an established, strong army.
Follow us on Telegram
Similar materials