Saturday, 23 September 2023
ARF cannot but divide the church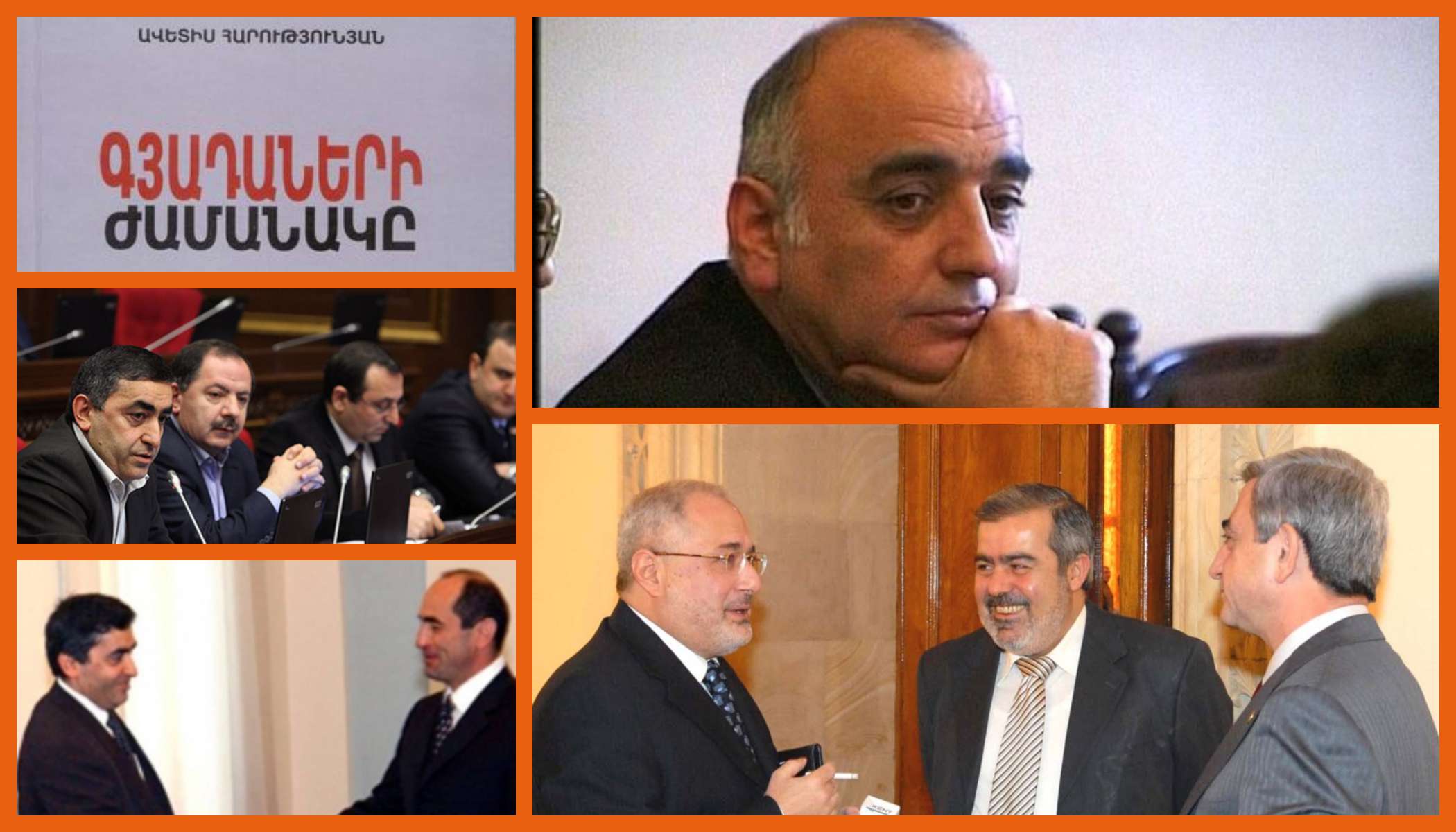 Radar Armenia presents 2000-2001. "Haykakan Zhamanak" daily newspaper, another part of the series of articles with the letterhead "Gyadaner Zhamanak." It was authored by former RA Minister of Internal Affairs Vano Siradeghyan under the pseudonym Avetis Harutyunyan.
ARF cannot but divide the church... or why does the party need its church?
A divided church, a divided people - this is an ideal environment for priests of demand. They falsely say that a unanimous group of people is needed for the success of the request (probably, theoretically).
The unanimous group implies the necessity of consensus. Consensus is not on theoretical, general, or community-specific issues but on establishing a list of priorities for national-state issues. In this case, the peace, the national agreement, cannot be in favor of the demand for the simple reason that the problem of the existence of the Motherland and the people comes to the fore. The tricky thing is to raise money once. The goal can be noble. The purpose may be lost or become unsteady over time, but money will find a new meaning. Money will find an excuse to spend. We are not yet aware of a fund that has voluntarily closed due to the achievement of its commitment. Rather than announce (triumphantly, by the way) the accomplishment of its commitment, the foundation will change its focus from the dying to the newborn. Ownerless money makes a mess around itself.
Another type of ownerless money: the public fund (charitable, national, etc.), first creates a structure around itself. And that structure will have to reproduce itself. And where there is production, there is overproduction.
Follow us on Telegram
Similar materials