Wednesday, 6 December 2023
USD400.33
EUR428.81
RUB4.23
The world's largest yacht is almost ready (PHOTOS)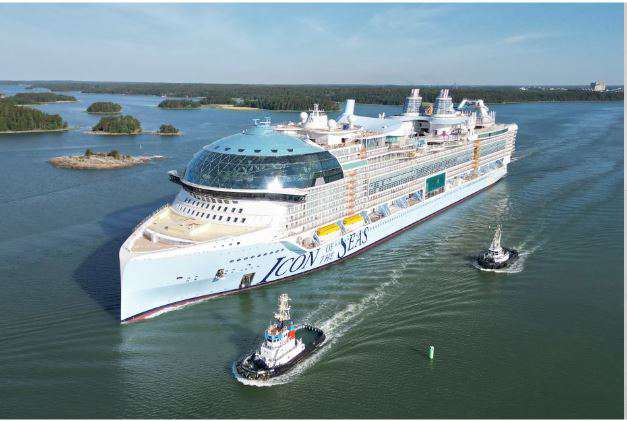 The construction of the largest yacht in the world has been completed at the Finnish shipyard. It made its first test voyage in the open sea.
"Icon of the Seas" of "Royal Caribbean International" is a giant with a length of 365 meters and weighs 250.8 thousand tons. It will comfortably accommodate around 5,610 passengers and 2,350 crew members when it sails through the Caribbean in January next year.
The yacht will have six water slides. Guests can use the ship's seven swimming pools and nine gaming platforms.
Follow us on Telegram
Similar materials