Sunday, 3 December 2023
USD400.14
EUR431.08
RUB4.38
"Why should the political force make you a candidate and then start obstructing you?" Suren Grigoryan (VIDEO)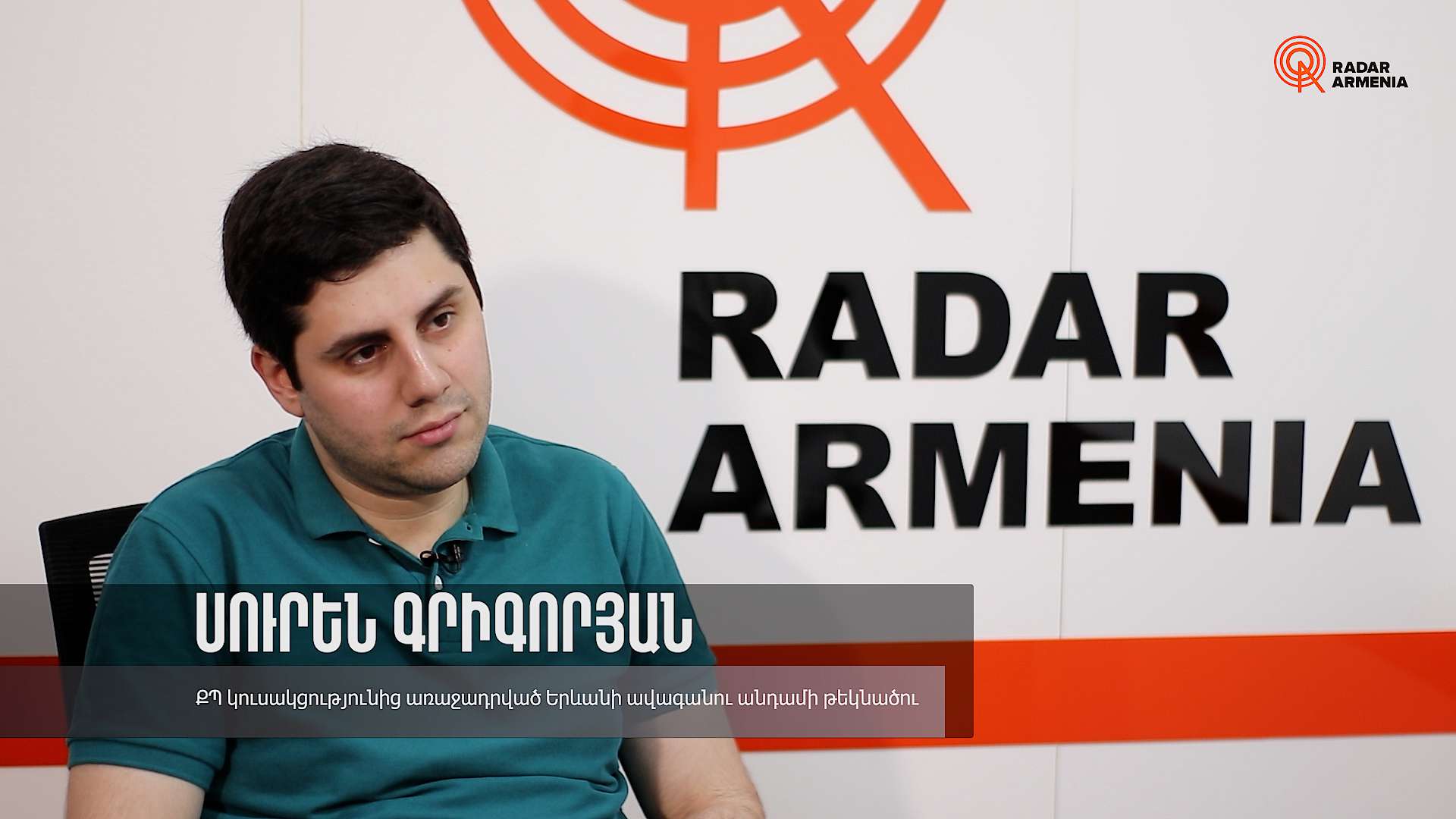 Suren Grigoryan, a candidate for the Yerevan Council of Elders nominated by the "Civil Contract" party, is the guest of the "Radar Conversation" program at the Radar Armenia booth. He referred to the elections to be held on September 17, the announcements by the participating forces about the change of power, saving Artsakh, the accusations about the use of administrative resources, their unfoundedness, and falseness, as well as the work done in the past 5 years and the things to be done in the future.
According to him, it is ridiculous when a deputy puts down his mandate, comes to the city elections, and says, "I came to save Artsakh." According to Grigoryan, the political forces need to be more honest when forming a coalition because people will not vote for them. Referring to the statements of Hayk Marutyan, the former mayor, now the mayoral candidate of the "National Progress" party, that the government did not support more work in the city, Grigoryan notes: "Why did the political force make you a candidate and then start obstructing you? Does anyone think that if Hayk Marutyan were not our candidate in 2018, "My Step" would not have won?
The candidate for the council member assures that if KP wins, the pace of work will increase in Yerevan. In response to the accusations of using administrative resources and starting the campaign a year early, Grigoryan said: Who prevented Marutyan, Tandilyan, and Tevanyan from going and meeting with people? "You committed a crime, you didn't go to meet people, now you say why did they go to meet people?" If the pace of implementation of the programs were satisfactory to the "My Step" faction, we would not have distrusted the mayor. Expressing no confidence in him was because the connection between the mayor and the council was broken."
Details in the video
Follow us on Telegram
Similar materials