Sunday, 3 December 2023
USD400.14
EUR431.08
RUB4.38
"They are faking; the director, who "brought" 141 people, has a staff of 43 people. Queen Ghazaryan." Taguhi Ghazaryan (VIDEO)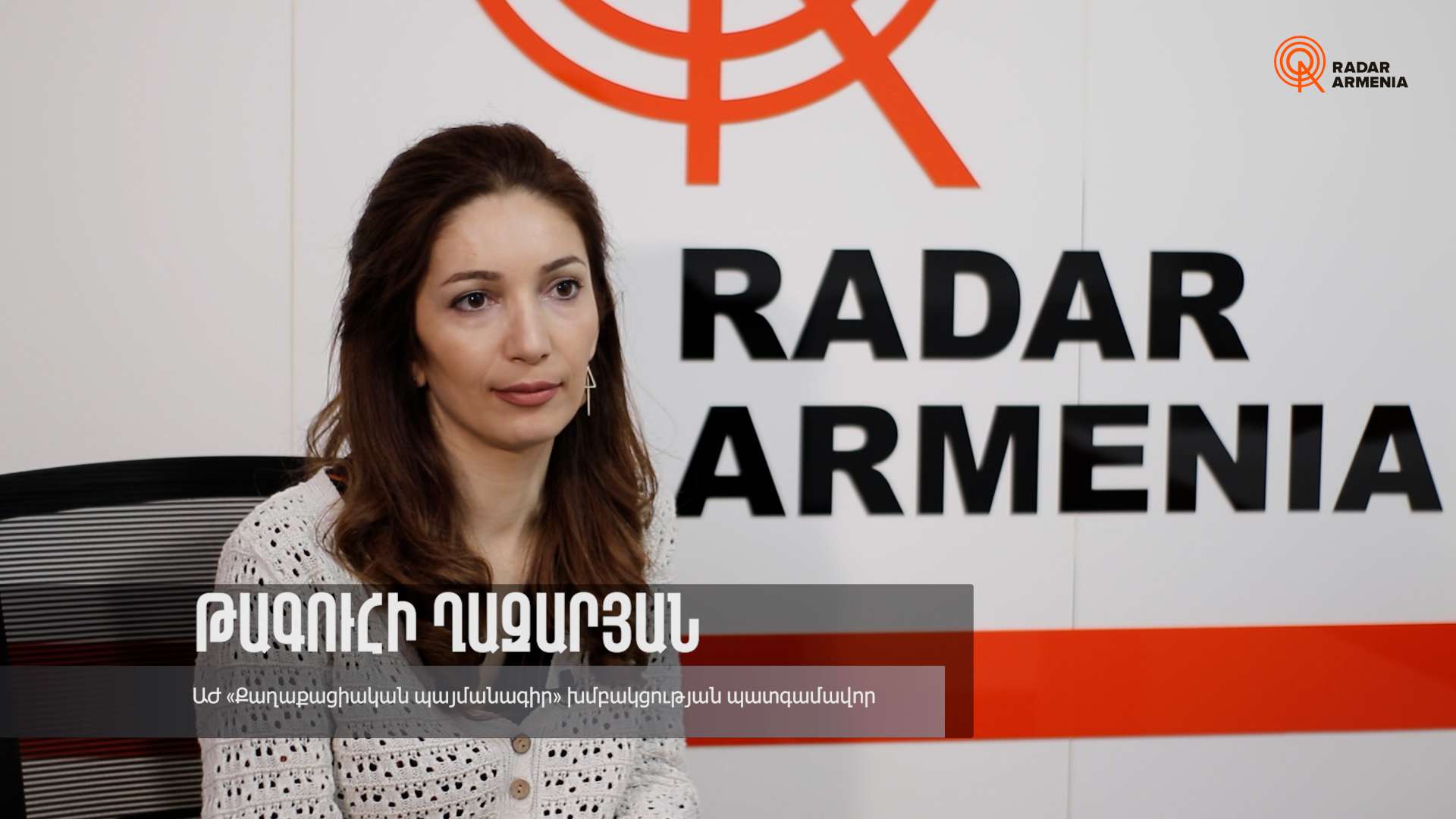 Taguhi Ghazaryan, deputy of the NA "Civil Contract" faction, is the "Radar Chat" program guest at the Radar Armenia booth. She referred to the publications regarding systematically making the employees of schools, kindergartens, and other cultural institutions participate in the campaign in the elections of the Yerevan Council of Elders and the tendencies to spread them, told how she contacted the directors of the schools and educational institutions about which there were publications.
Ghazaryan assures that her team should have instructed employees of kindergartens and schools to participate in the campaign, "At least there was no order from the central headquarters to organize the movement. Our team is interested in educational institutions not being involved in political processes in an organized way. I am not instructed to participate in the campaign in such a case that proceedings should be initiated in the Central Election Commission."
Referring to the publications regarding the organized, instructed, and guided participation of the employees of educational institutions in the campaign, the deputy noted: "The newspaper wrote that 141 people from one of the educational institutions were involved in the campaign, but when I called the director, he was surprised and said that even if he wanted to, something like this could not happen, because his staff is only 43 people."
Details in the video
Follow us on Telegram
Similar materials