Sunday, 3 December 2023
USD400.14
EUR431.08
RUB4.38
"I try not to invent a bicycle in any episode." Davit Khazhakyan (VIDEO)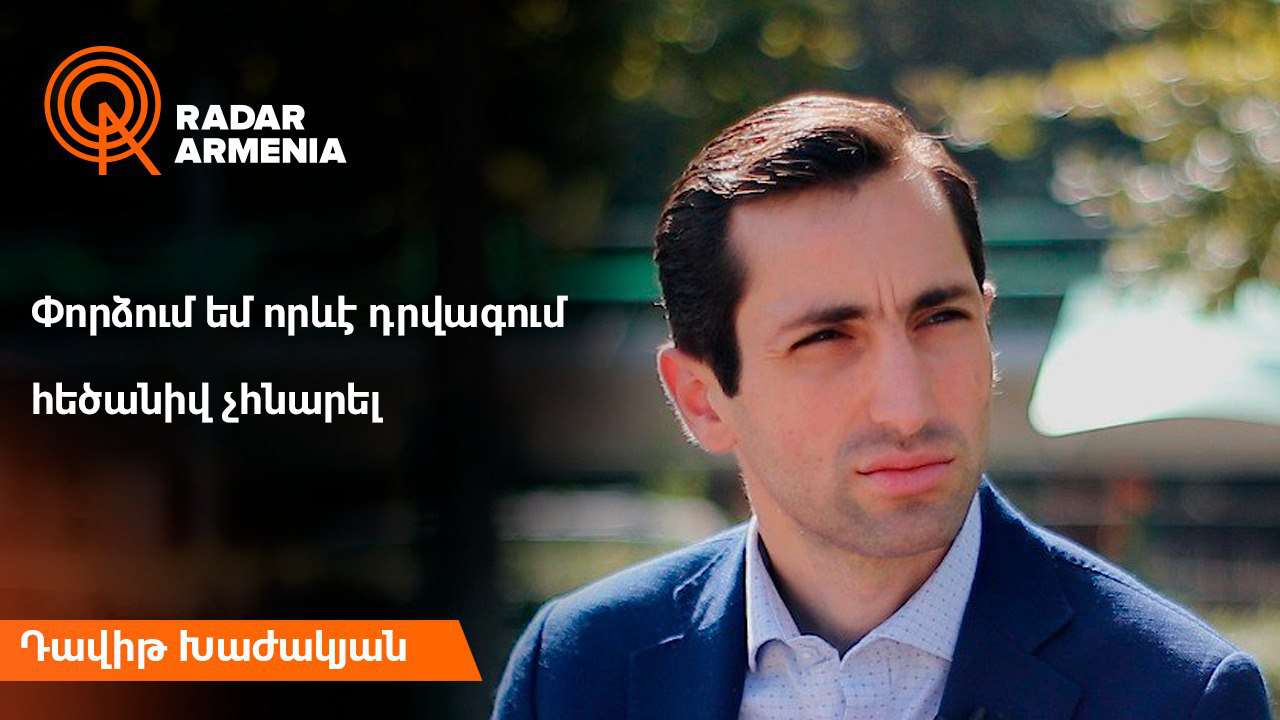 As part of Radar Armenia's "Radar Talk" program, we walked the streets of Yerevan and talked with Davit Khazhakyan, the mayoral candidate of the "Lusavor Hayastan" party. He referred to the Yerevan Council of Elders elections to be held on September 17, talked about their pre-election programs, engaging in politics, building a more developed Yerevan, the difference in their pre-election program, as well as justifying why the people of Yerevan should vote for the LHP candidate.
Speaking about entering politics, Davit Khazhakyan says that he had a little break during that time, but he is sure that the time to rest will come, "My decision to engage in politics received the silent consent of my family."
When asked what his cherished desire he will fulfill in case of becoming mayor, Khazhakyan said:"I want to see the management system of apartment buildings reformed. People are not interested in complex and abstract mega-projects. I try not to invent a bicycle in any episode. Abolish the condominiums and solve the building maintenance problem. This is the first point of our pre-election program."
Details in the video
Follow us on Telegram
Similar materials