Sunday, 3 December 2023
USD400.14
EUR431.08
RUB4.38
"Why me, because I am completely devoted to Armenia?" Artak Zeynalyan (VIDEO)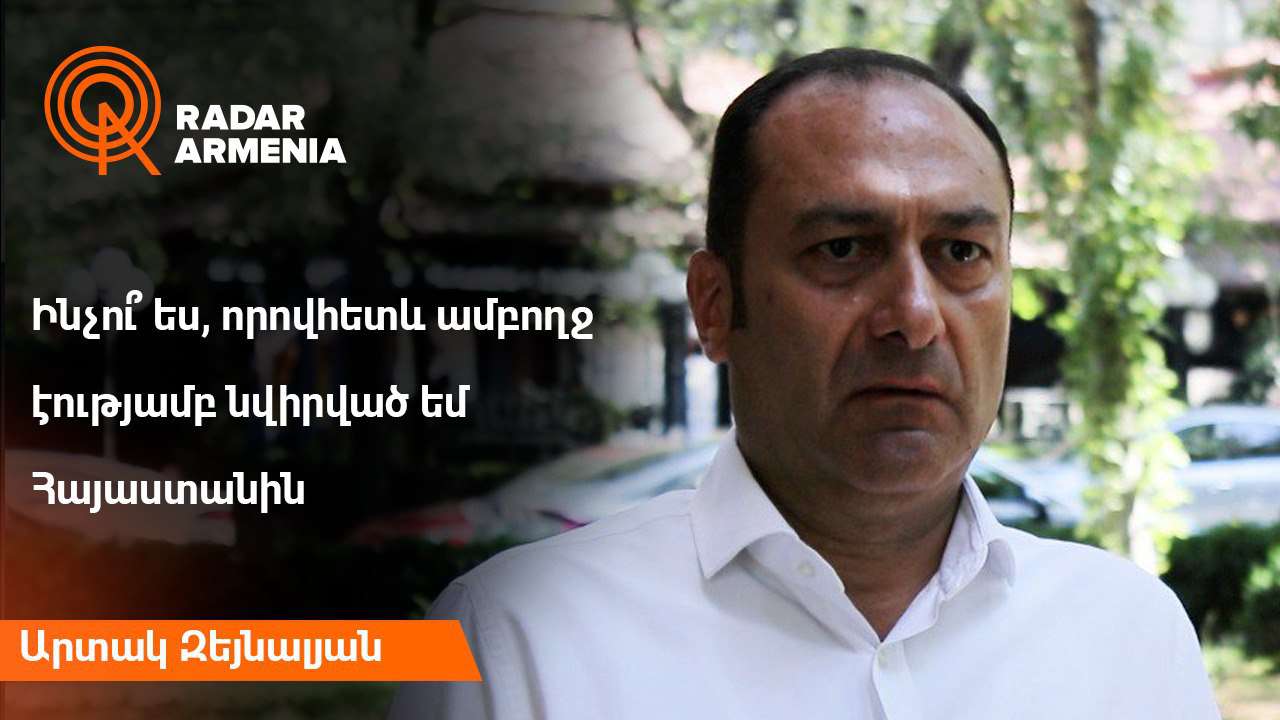 Within the "Radar Conversation" program, we walked the streets of Yerevan and talked with Artak Zeynalyan, the mayoral candidate of the "Republic" party.
He told how he agreed to lead the pre-election list of the party in the elections of the Yerevan Council of Elders, referred to Yerevan's problems, talked about what needs to be done, their statements about recovering the lost time of Yerevan citizens, and also explained why Yerevan residents should vote for Artak Zeynalyan and his team.
Speaking about taking first place in the "Republic" party, Artak Zeynalyan said that I had submitted my resignation, but ultimately, I submitted to the majority's decision. According to him, the elected mayor should be the link through which everyone will be connected. "I rely on the will of the intellectual of Yerevan. The primary thing is the interest of Yerevan and the people of Yerevan. We must show by our example how to speak, think and act. We are not hostile towards anyone.
Why me? Because I am utterly devoted to Armenia. I know the way to win."

Details in the video
Follow us on Telegram
Similar materials