Friday, 1 December 2023
USD400.31
EUR433.28
RUB4.42
Nikol Pashinyan received the Canadian parliamentary delegation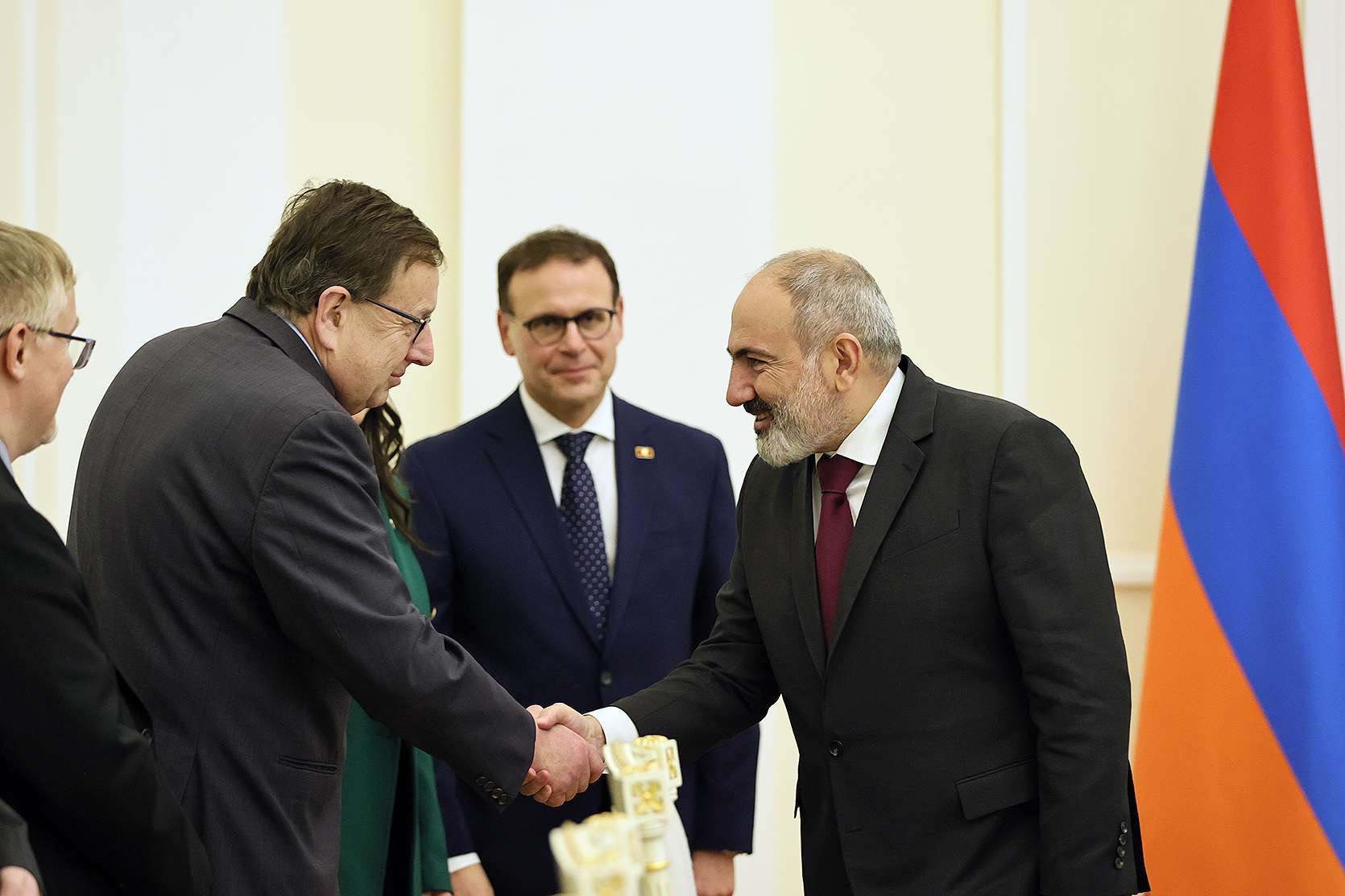 Prime Minister Nikol Pashinyan received the Canadian parliamentary delegation led by Senator Leo Housakos.
The Prime Minister emphasized the development of cooperation between Armenia and Canada in various directions and added that bilateral relations have recently been dynamic. Nikol Pashinyan emphasized Canada's support to the RA government in implementing democratic reforms. At the same time, Nikol Pashinyan noted that he is part of the European Union's civil mission in Armenia—the importance of the Canadian side's decision to engage.
The members of the Canadian parliamentary delegation expressed their concern regarding the situation created as a result of the ethnic cleansing policy implemented by Azerbaijan in Nagorno Karabakh.
In this context, reference was made to the humanitarian problems of more than 100,000 forcibly displaced persons and the steps taken by the Armenian government to overcome them.
Thoughts were exchanged on the process of normalizing relations between Armenia and Azerbaijan.
Follow us on Telegram
Similar materials