Friday, 1 December 2023
USD400.31
EUR433.28
RUB4.42
The Prime Minister highlighted the fact that the OSCE PA session will be held in Yerevan for the first time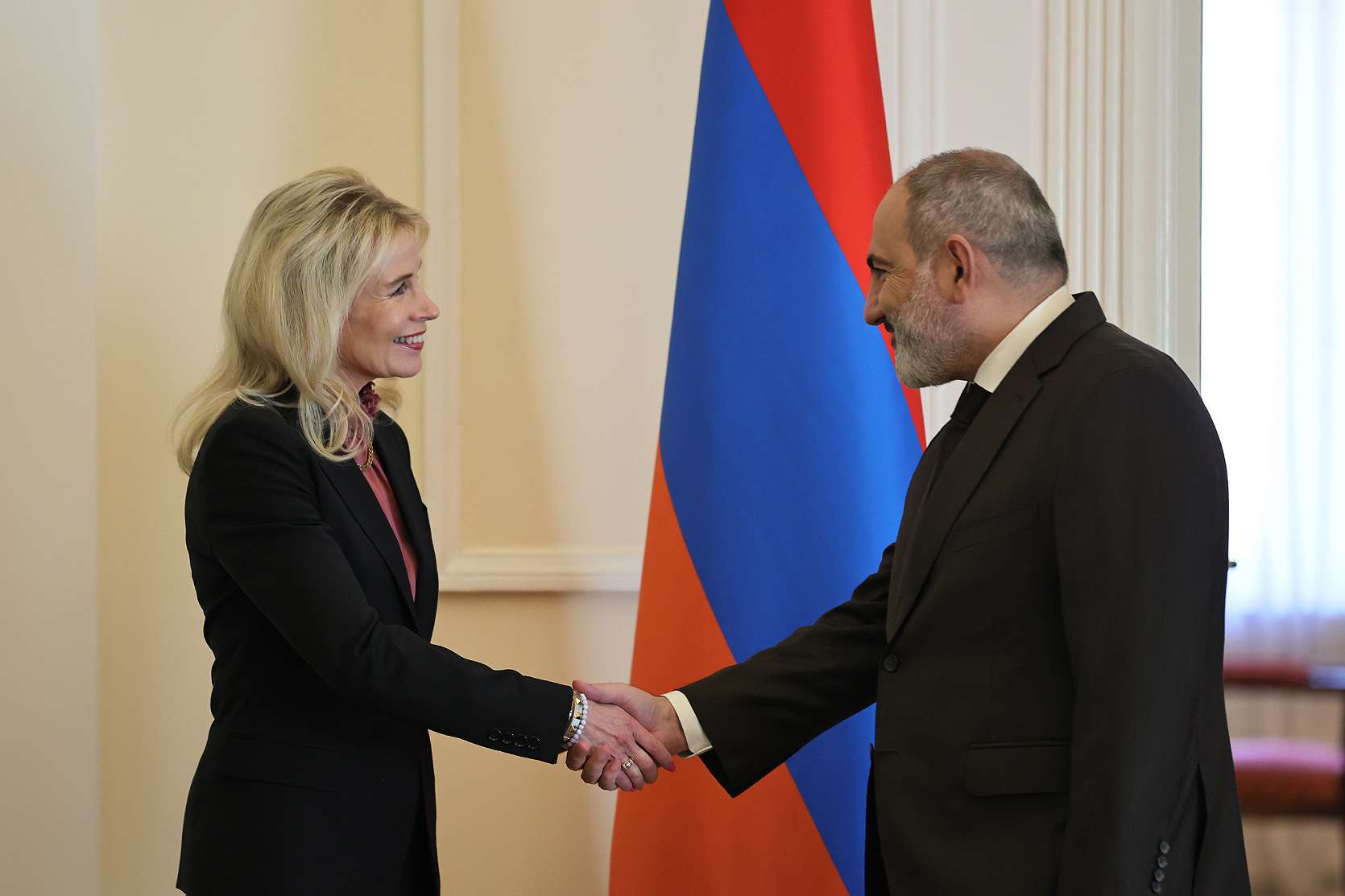 Prime Minister Nikol Pashinyan received the delegation, which the President of the OSCE Parliamentary Assembly, Pia Kauman, led.
The Prime Minister emphasized the fact that the OSCE PA session will be held in Yerevan for the first time and expressed hope that effective discussions and active dialogue will take place within the framework of the session.
Pia Kauman thanked for organizing and hosting the OSCE PA session at a high level, adding that the processes taking place in the South Caucasus and the international arena will be discussed.
Reference was made to the humanitarian problems of more than 100,000 forcibly displaced persons in Nagorno-Karabakh as a result of Azerbaijan's ethnic cleansing policy, as well as to the steps taken by the Armenian government to overcome them. The support of the international community in solving the existing problems was emphasized.
The interlocutors discussed issues related to the process of normalization of Armenia-Azerbaijan relations. The importance of continuing the peace process based on the principles agreed upon in the trilateral meetings held in Brussels on May 14 and July 15, 2023 was emphasized.
Views were exchanged on regional peace and stability, as well as other issues of mutual interest.
Follow us on Telegram
Similar materials